Creality Sonic Pad is for me

Follow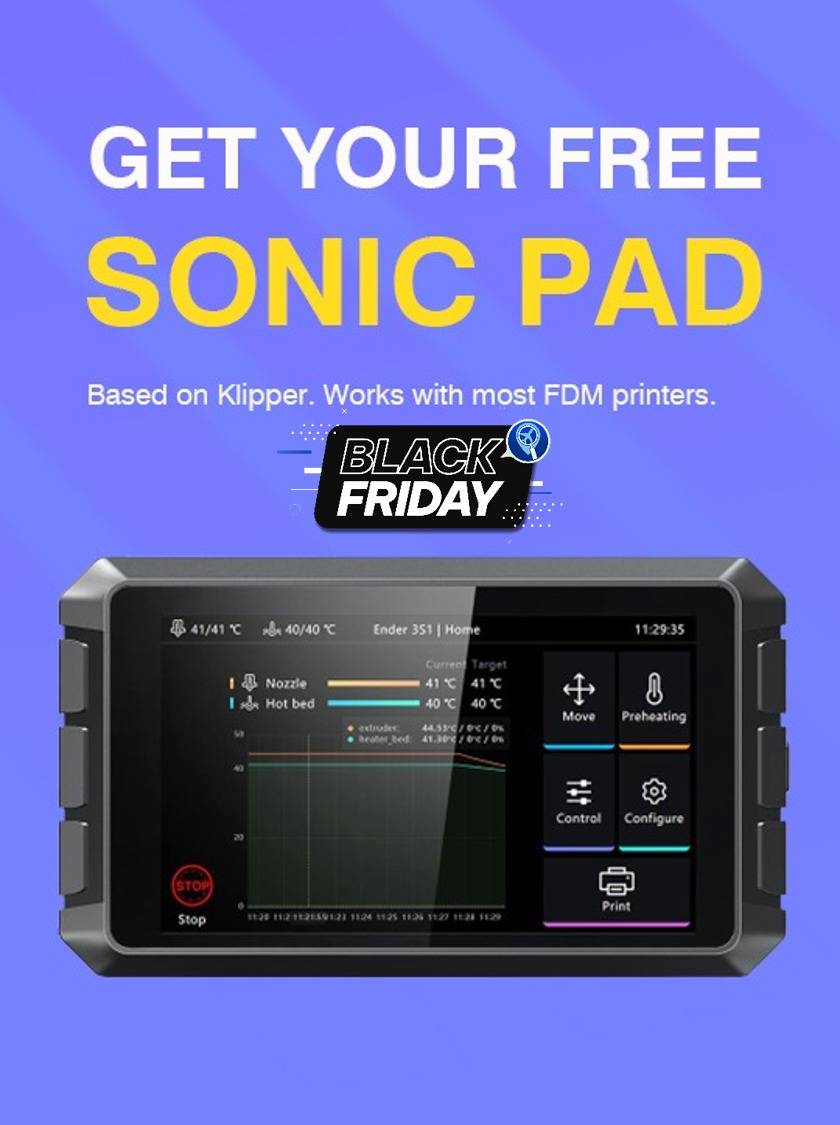 I really want to win the Creality Sonic Pad, after all I have many reasons for this, see:
1. Make my family happy. Less noise, so everyone sleeps better, after all, my plays always advance at night. In addition to having higher quality pieces, which will make everyone happy with the gifts they receive. And of course very happy that I am even more satisfied with my creations on my wonderful Ender3;
2. I proudly produce in my Ender3pro collaborative FMA pieces for Fábrica de Cultura 4.0 in São Bernardo do Campo - SP - Brazil, which, like Creality, evangelizes the Maker culture;
Do you think little? So there's one more reason.
3. My birthday is today!!!
So my friends and Community participants like my post and make a lot of people happy!

Quero muito ganhar o Creality Sonic Pad, afinal tenho muitos motivos para isto, vejam:
1. Fazer minha família feliz. Menor ruido, assim todos dormem melhor, afinal minhas peças sempre avançam as noites. Além de ter peças com maior qualidade o que vai deixar todos felizes com os presentes que recebem. E claro muito felizes por eu estar ainda mais satisfeito com as minhas criações na minha maravilhosa Ender3;
2. Produzo com muito orgulo em minha Ender3pro peças de fma colabortiva para a Fábrica de Cultura 4.0 de São Bernardo do Campo - SP - Brasil, que assim como a Creality são evangelizadores da cultura Maker;
Acham pouco? Então tem mais um motivo.
3. Meu aniversário é hoje!!!
Então meus amigos e participantes da Comunidade curtam o meu post e façam um monte de gente feliz!