Get to Know the Badge System and Win Cuvacoins!


Volgen
Update as of 29th May - We have just awarded 200 Cuvacoins to each user who holds a Level 4 or higher Upload Model Badge. All eligible users, please check your accounts to confirm receipt of this reward.
We are excited to announce the recent launch of our brand new badge system! The purpose of this system is to recognize and honor our most active and engaged users, with opportunities to participate in exclusive events and receive special gifts.
Currently, there are three types of badges available: "Publish Models", "Premium Subscriber", and "Verified Designer". We will continue to release new badges for users to collect and display on their personal profiles.
The "Publish Models" badge is divided into seven levels, which are determined by the number of models uploaded.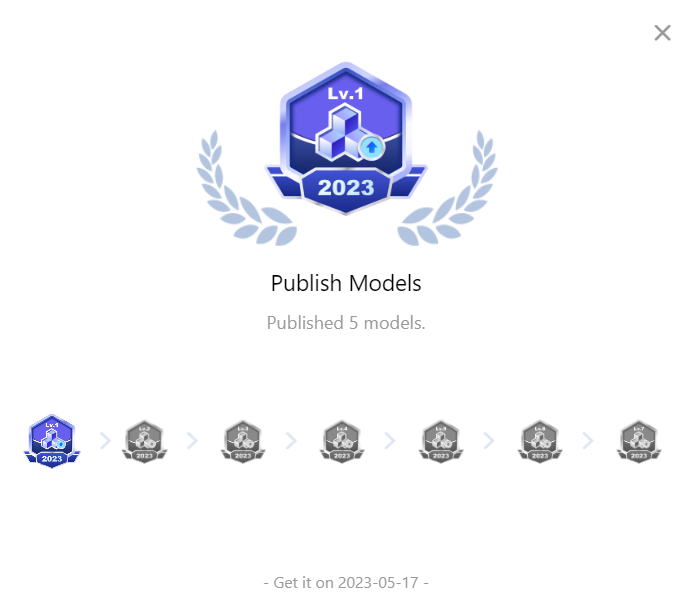 The "Premium Subscriber" badge is awarded to users who purchase Creality Cloud Premium Annual.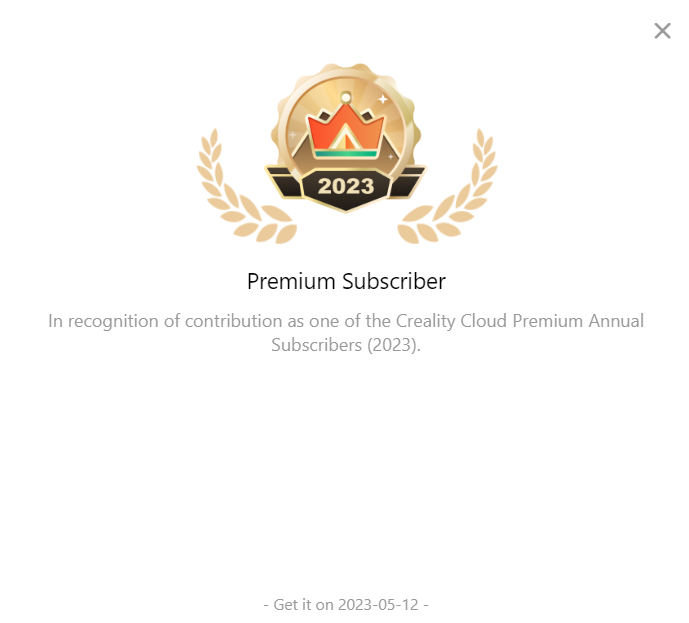 And lastly, the "Verified Designer" badge is only available to applicants who have been approved as Creality Cloud-certified 3D designers.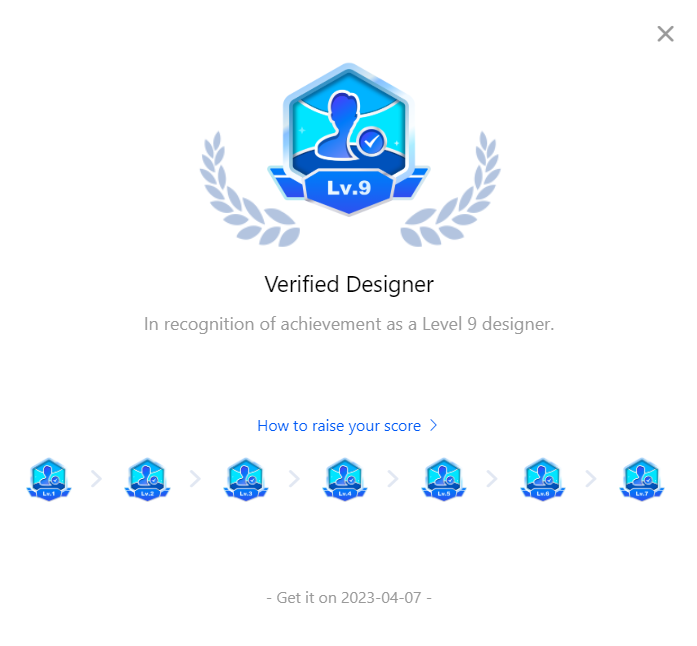 This badge also has ten levels, which are determined by factors such as model download and sales data, as well as daily check-in activity. For more information on the specific rules, please refer to the diagram below.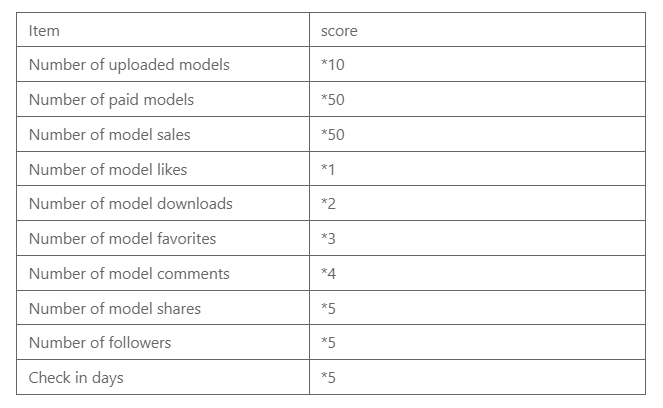 To express our gratitude towards our users for their support, we are launching a small event today. We invite all users who hold the fourth level "Publish Models" badge to leave a comment below with a screenshot of your badge. Once verified, we will award 200 cuvacoins to you as a reward. The event deadline is May 26th, 2023. If your badge level hasn't reached level four yet, you can now upload more high-quality models to make a final push.
We believe this badge system will enhance the overall user experience on our platform, and we look forward to continuing to improve and enrich our services for our loyal community.