Rate us 5-stars to receive guaranteed reward
We're giving cuvacoins for you to redeem goods!
The brand new Creality Cloud app is out for a while, and we have received numerous positive feedback about it. Thank you very much for helping us make better products. We are giving each one of you cuvacoins as a thank you.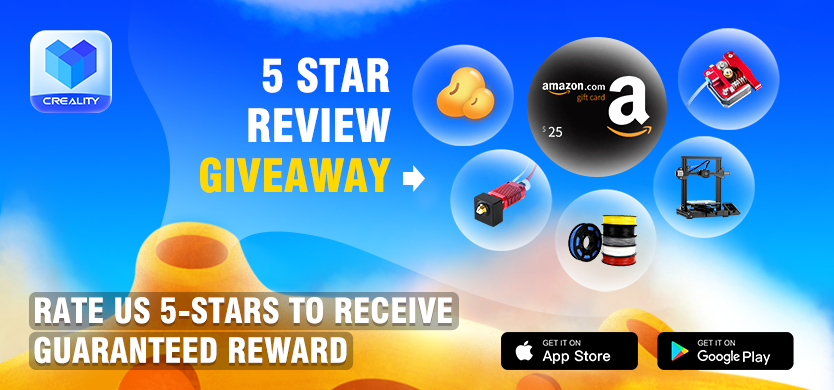 How to enter:
Reply to this post with a screenshot of your Google Play or App Store 5-star review of the new Creality Cloud app. We will add 100 cuvacoins to your Creality Cloud account when the giveaway ends. Closes 23:59 August 31 (UTC-5).
You can easily rate the app by tapping My Space > Rate Us.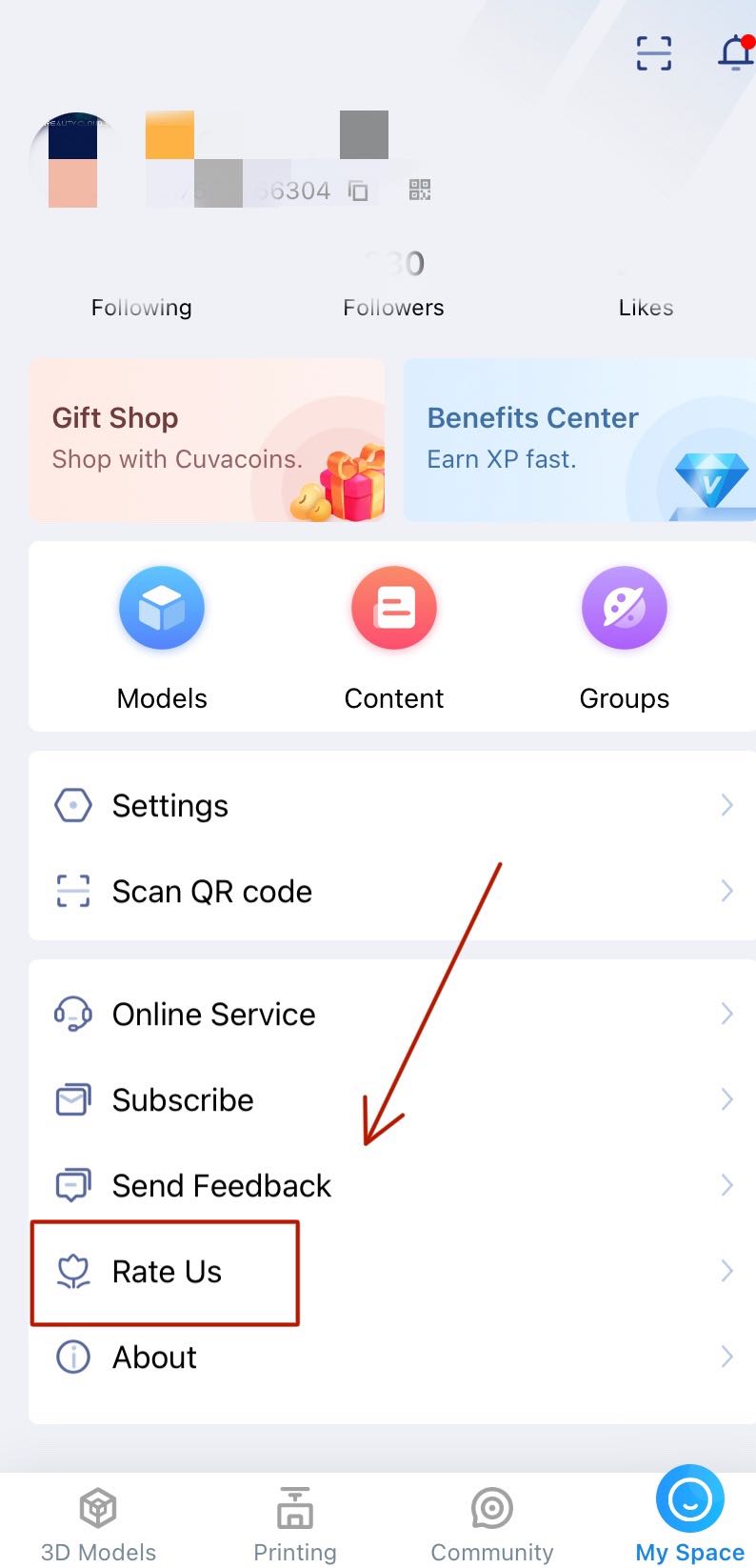 More events are coming soon. Stay tuned and have fun!