Design Your Moon Lamp !【Ended】
Follow
At present, there is a variety of moon lamps in the market. Compare the $100-plus prices and stereotypical looks on the market. A new Creality Cloud feature allows you to design your moon lamp with the built-in Planet Lamp Maker.
How to make a Moon Lamp
The contest runs from Aug 6th, 2021 to Aug 30, 2021, 23:59 UTC.
Contest Rules:
1. Post any photos, videos, or anything about moon lamp making, printing, tutorials, and even your real-life moon lamp print in the "Planet Lamp Maker" section on the Creality Cloud app.

2. Invite as many of your friends as possible to "like" your posts.
3. We will select the top three users in the number of likes and send cash rewards of 50$, 30$, 15$, respectively.
Good luck and have fun!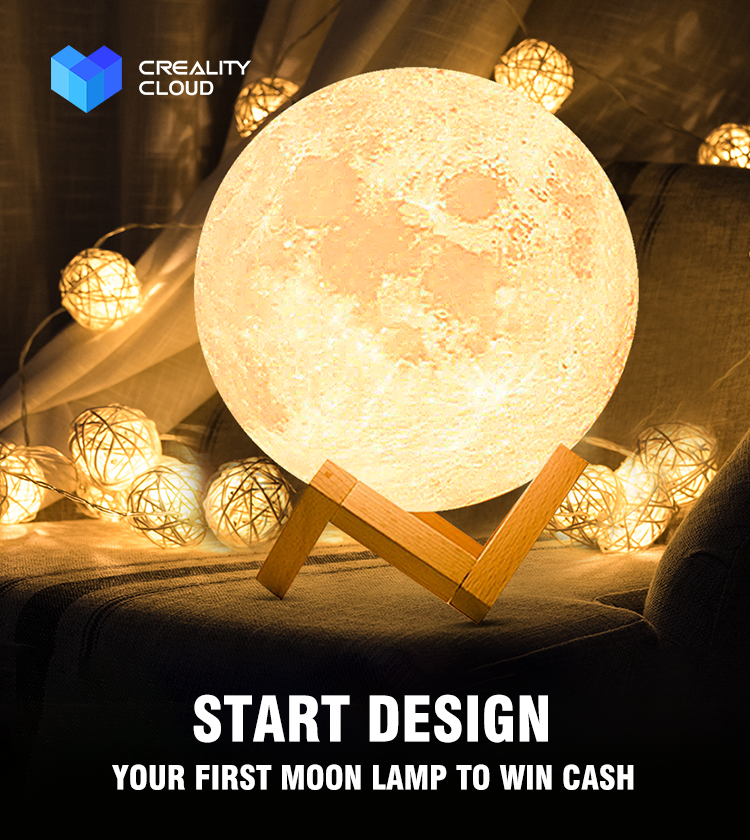 Other contents of the portfolio