Enjoy peace of mind when you buy CR Care+ for selected Creality 3D printers
Any worry of unexpected damage for Creality printers? Join our CR Care+ and say goodbye to that!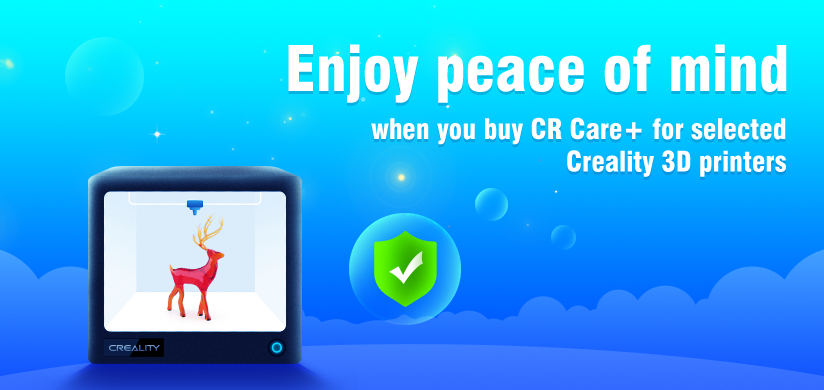 What is CR Care+?
The CR Care+ is a service that provides you with peace of mind, covering damage during normal use if the unexpected happens.
How do users purchase the CR Care+?
You can purchase CR Care+ only from the Creality Cloud website ( Please visit the website on PC ) : https://www.crealitycloud.com/care Follow the onscreen instructions in the online order process. For your convenience, CR Care+ Activation Codes will be available to be purchased from your local dealer or authorized retailers in the future.
Notice: Not all dealers and retailers are providing CR Care+ Activation Codes at this time.
Get more FAQs and terms, please visit: https://www.crealitycloud.com/care
If you have any feedback or question about CR Care+, please send an email to protection@creality.com. The customer service will help you to find a solution.