🎄 Best Christmas Memories - Ender-3 V2 Giveaway 🎁 [Ended]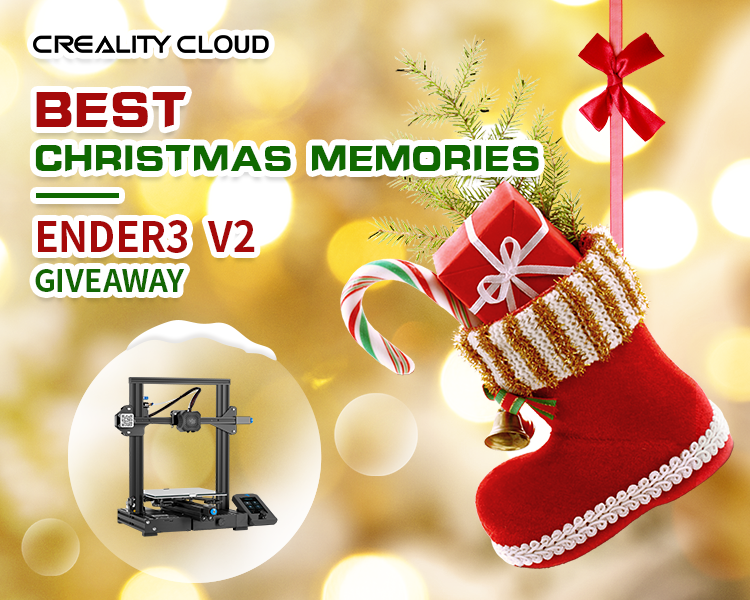 Merry Christmas! There's no denying that it's a prime time of year; some don't understand the fuss, but it's safe to say that many people enjoy the festivities. Everyone remembers Christmas, and many people have fond memories of family traditions from their childhood. We'd love to have you share your favourite memories from the day.
Please comment below: What is your best or happiest Christmas memory from childhood or adulthood?
You will receive a pristine Ender-3 V2 if your comment gets the most likes.
See you in the comment section!
WINNER ANNOUNCED!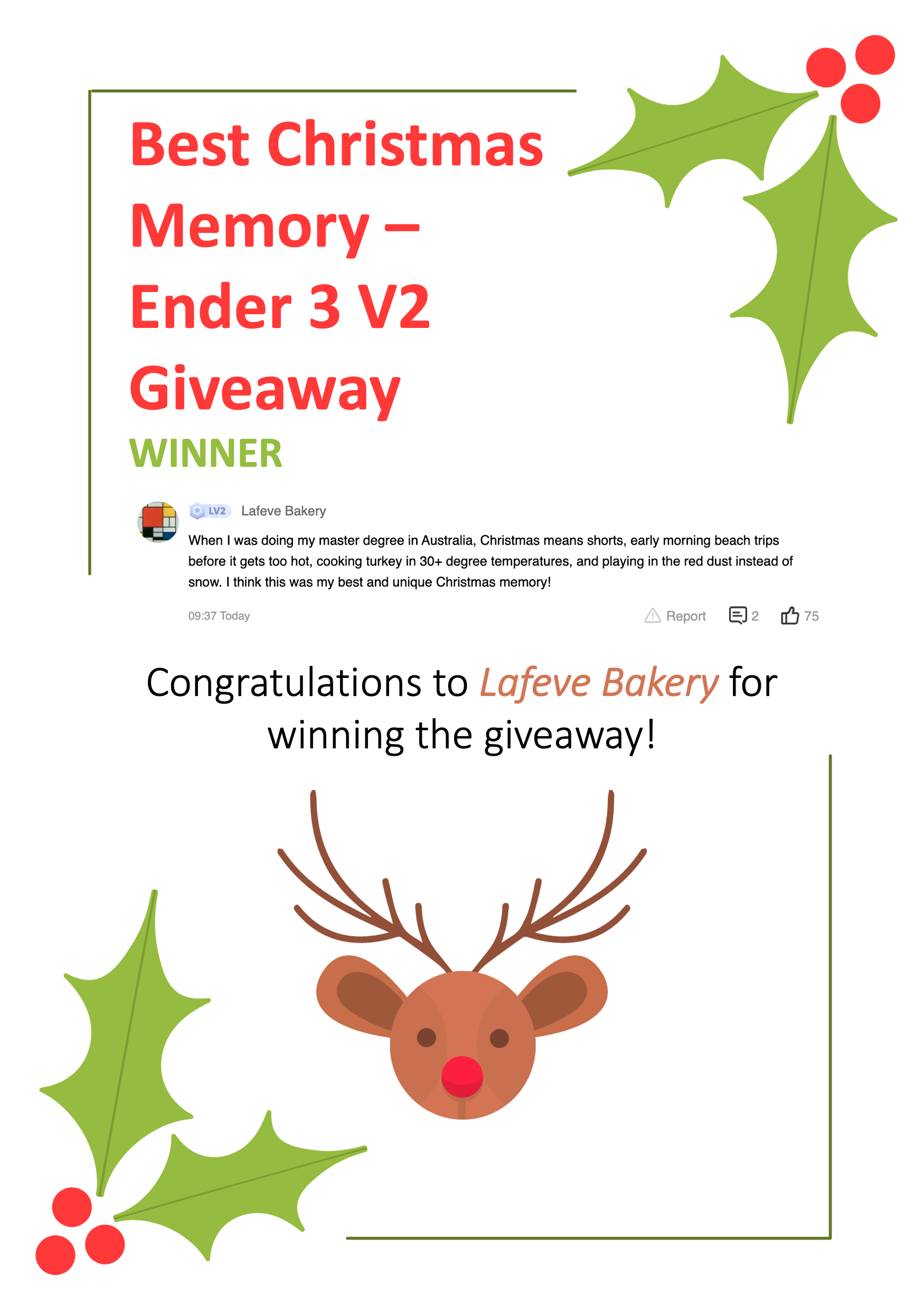 Prizes have been sent to the winner so scammers can stop dreaming about stealing the prize :-)
Terms and conditions
• The event closes on 23:59 12/26/2021 (UTC-5).
• You must not use any bots or plug-ins to hack the platform.
• We offer worldwide free shipping, but winners should pay tax and customs.
• We reserve the right to cancel the event and its terms and conditions at any time. The participant will be disqualified if they violate the terms and conditions or attempt to commit fraud.