How to install CrealityPi on Raspberry Pi
What is CrealityPi
As we have introduced before, CrealityPi is one of the Raspberry Pi Imager customized on the basis of OctoPrint. With CrealityPi, you can remote control and monitor your 3D printer. In this tutorial, we are bringing you a fully upgraded CrealityPi for better a 3D printing experience. Here are some of the things that the brand new CrealityPi allows you to do:
1. Get started directly without any parameter configuration.
2. Check the IP address of the Raspberry Pi on the Creality Cloud APP by connecting the network with Bluetooth through the APP.
3. Experience the latest function of the Creality Cloud APP with OctoPrint plugins of Creality Cloud inside.
4. Easy setup by using customized Flash tools.
Easy Setup
1. Simply install balenaEtcher on your computer, a firmware flash tool to help you get a quick installation for CrealityPi.
2. Running on balenaEtcher, click "Flash from URL", copy and paste the following CrealityPi Image link address.
CrealityPi Image Address:
https://file2-cdn.creality.com/octoprint/creality-1.0.2.518-Complete-version.img.zip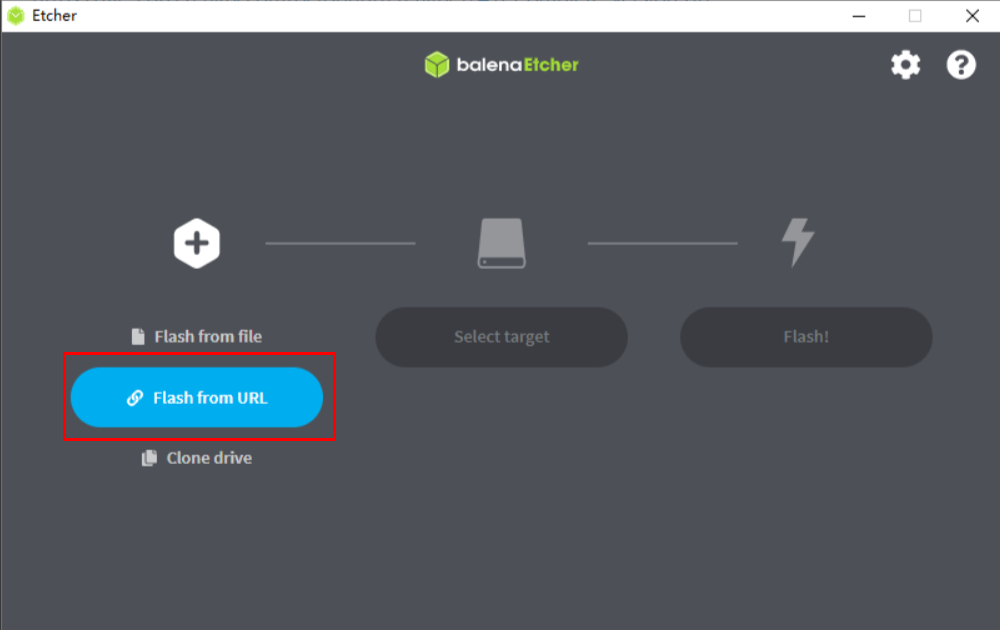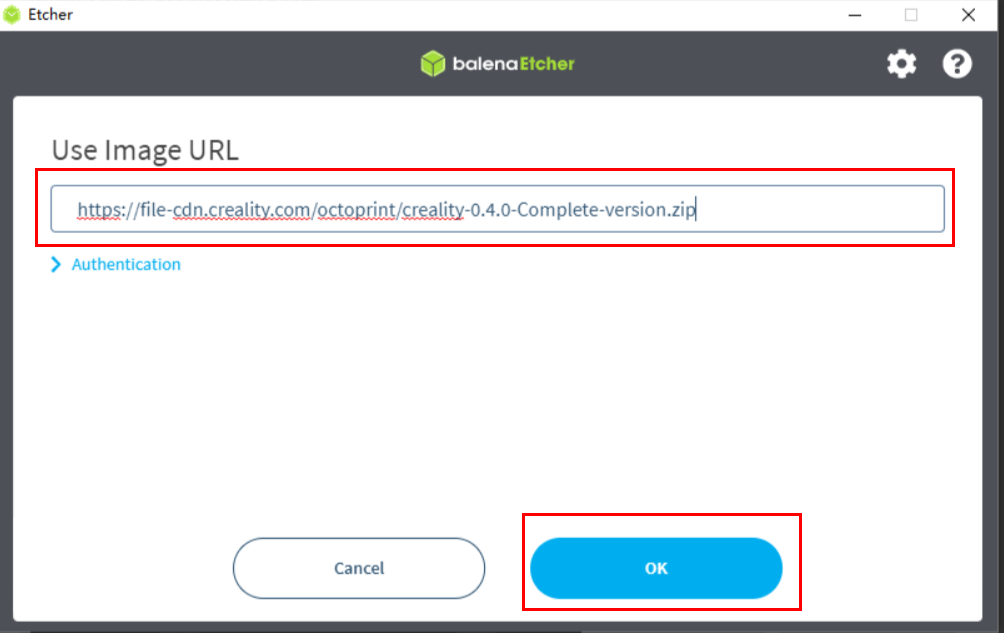 3. Insert a TF card into your computer and select it as a target.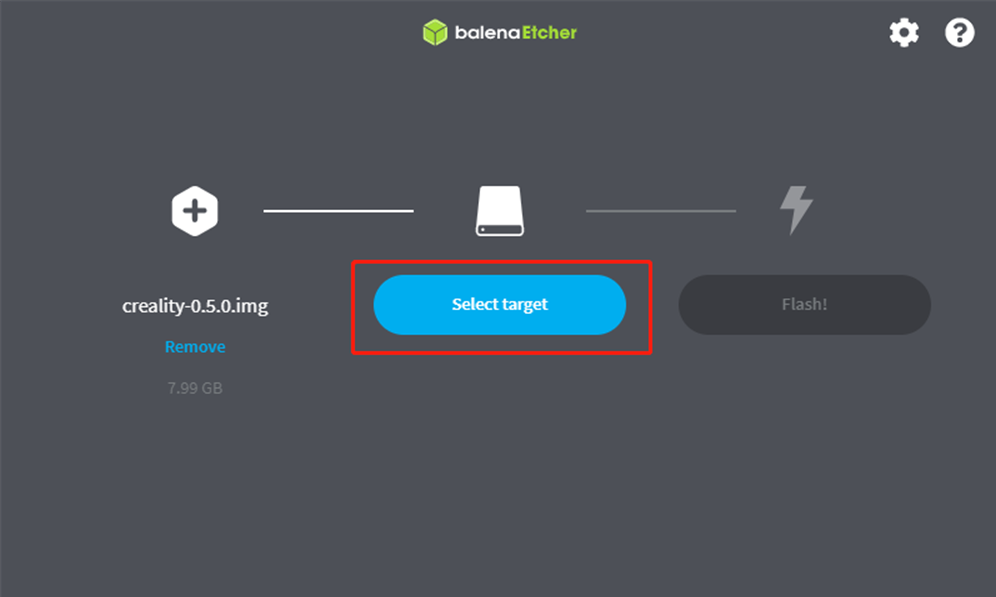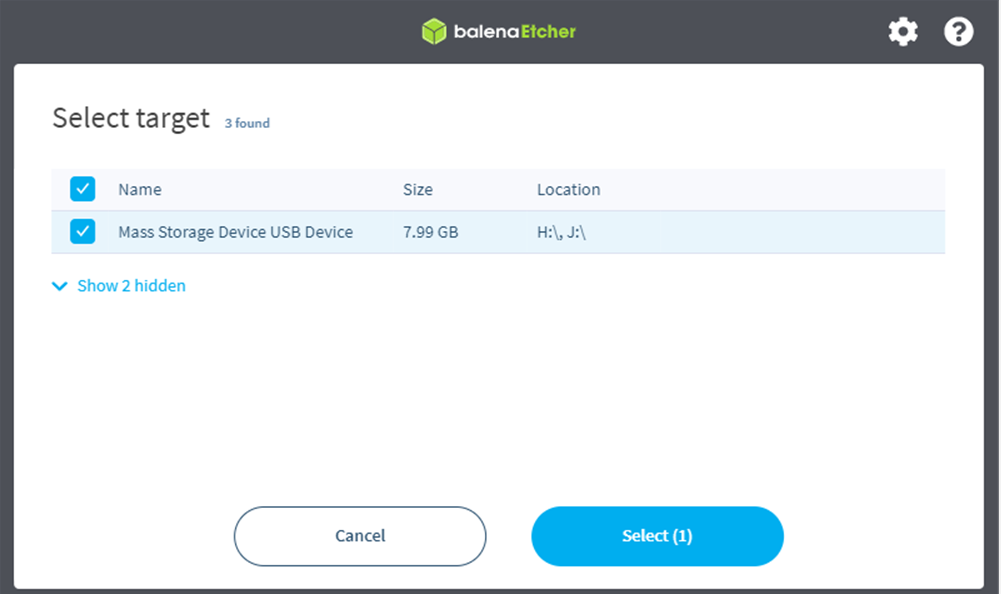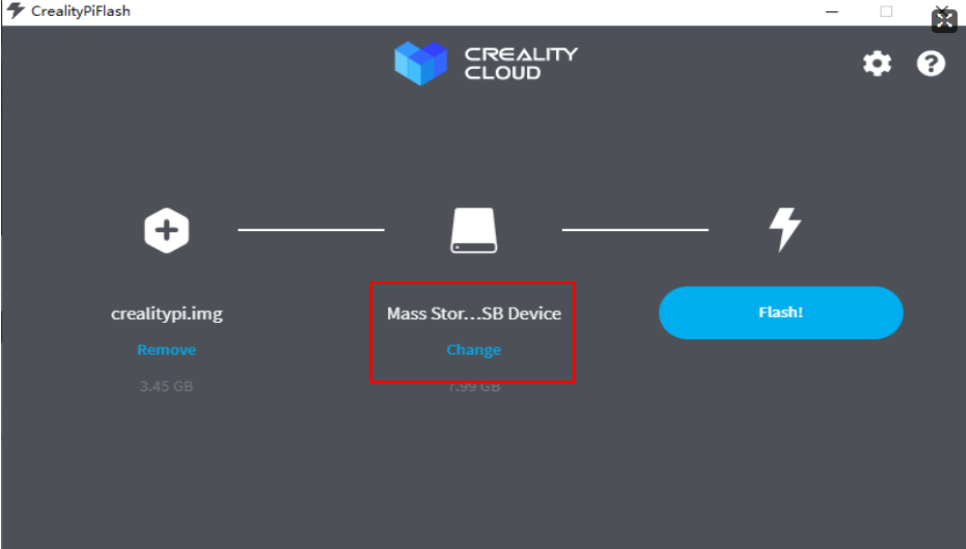 4. Click "Flash!" and a few moments later it will show you that the flash is completed.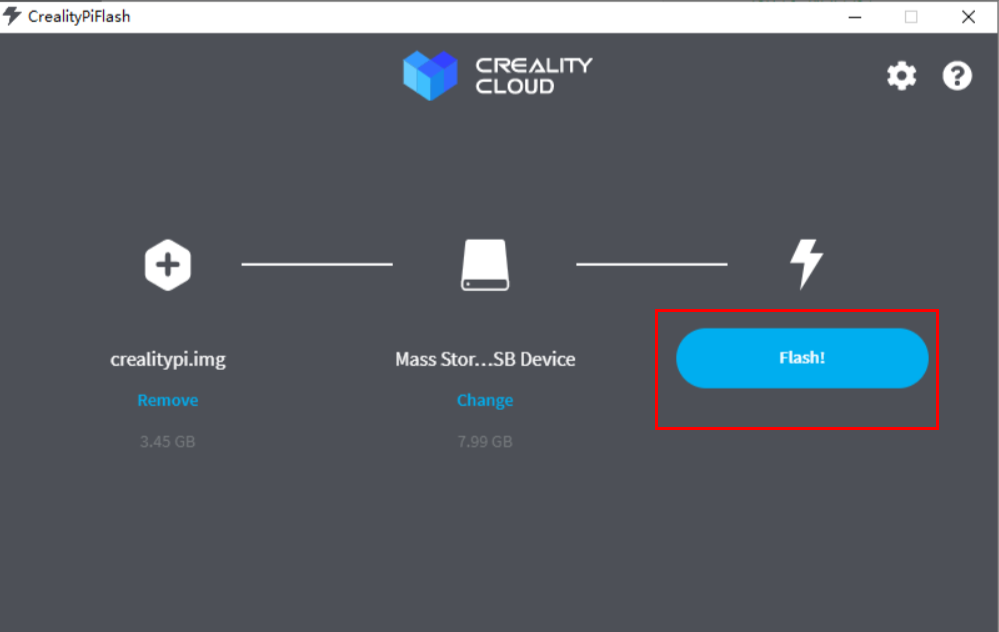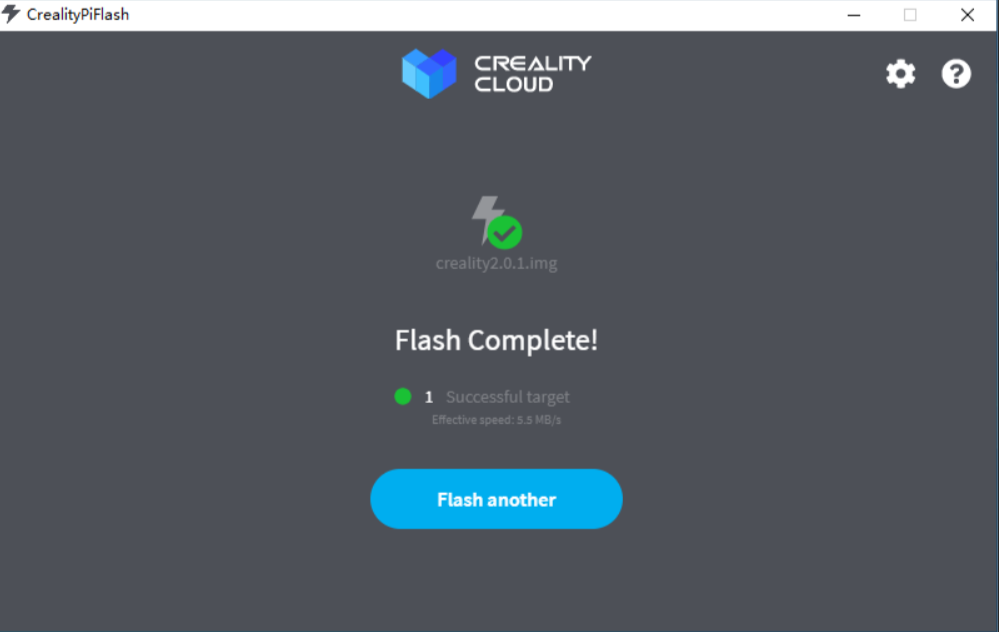 Startup Your Raspberry Pi device
1. Pull out the TF card from your PC and insert it into the Raspberry Pi card slot.
2. Connect your 3D printer with your Raspberry Pi through a USB cable.
3. Connect a supported webcam with your Raspberry Pi (Optional)
4. SSH into your Raspberry Pi
SSH username: pi
password: raspberry
5. Power on the Raspberry Pi.
6. Wait for about 2 minutes until the Raspberry Pi starts up.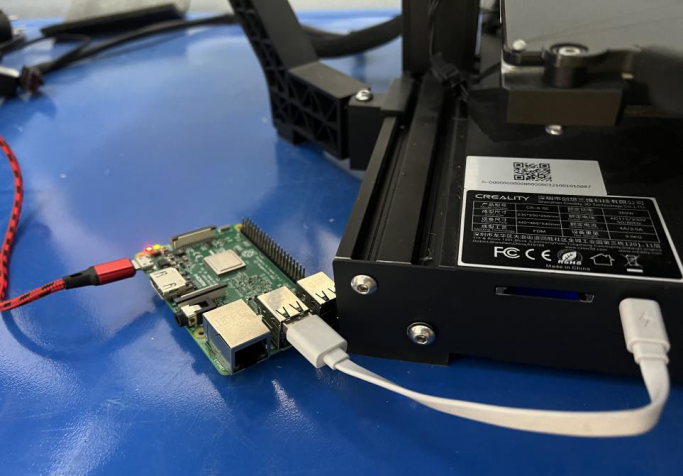 Connecting Network
The CrealityPi can connect the network with Bluetooth through the Creality Cloud APP.
1. Download Creality Cloud APP (If you don't have one on your phone).
2. Open the APP, navigate to the "Printing", and click on the "+" icon at the right corner of the top. Choose "Bluetooth" to connect the network for CrealityPi.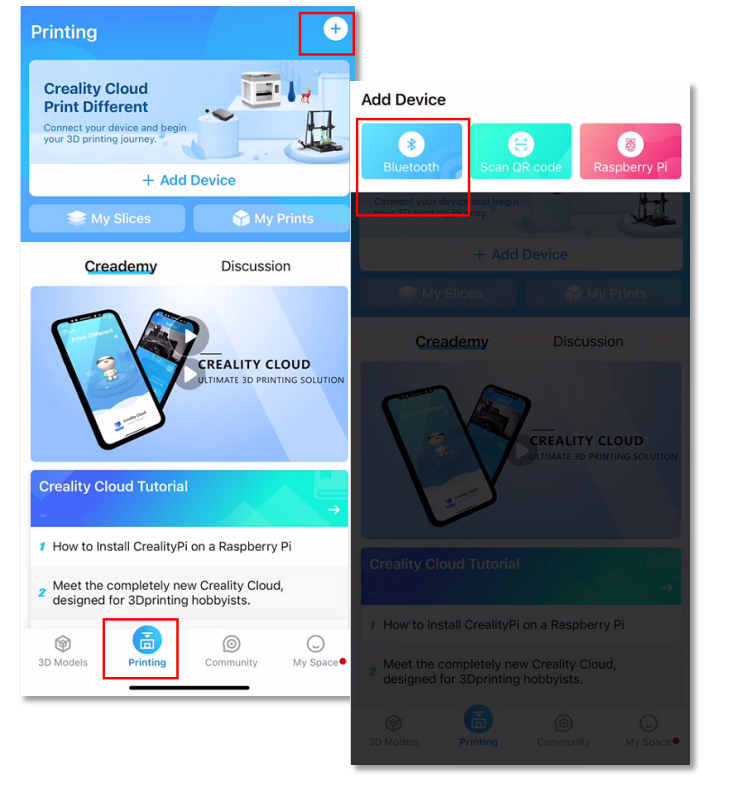 3. Select a device named CrealityPi-xxx to connect.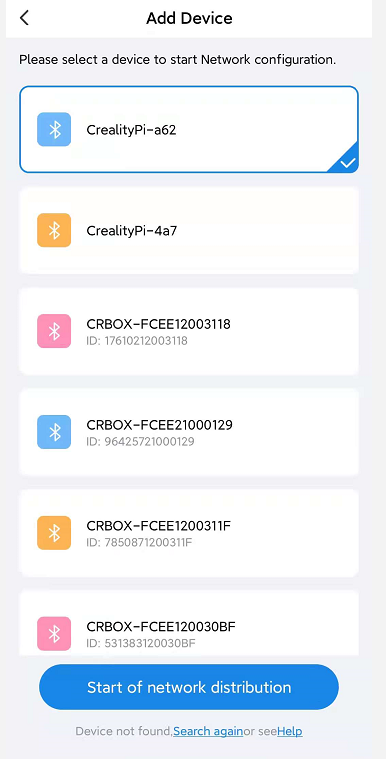 4. Choose a stable Wi-Fi network to connect and enter a password and wait for the device to be connected.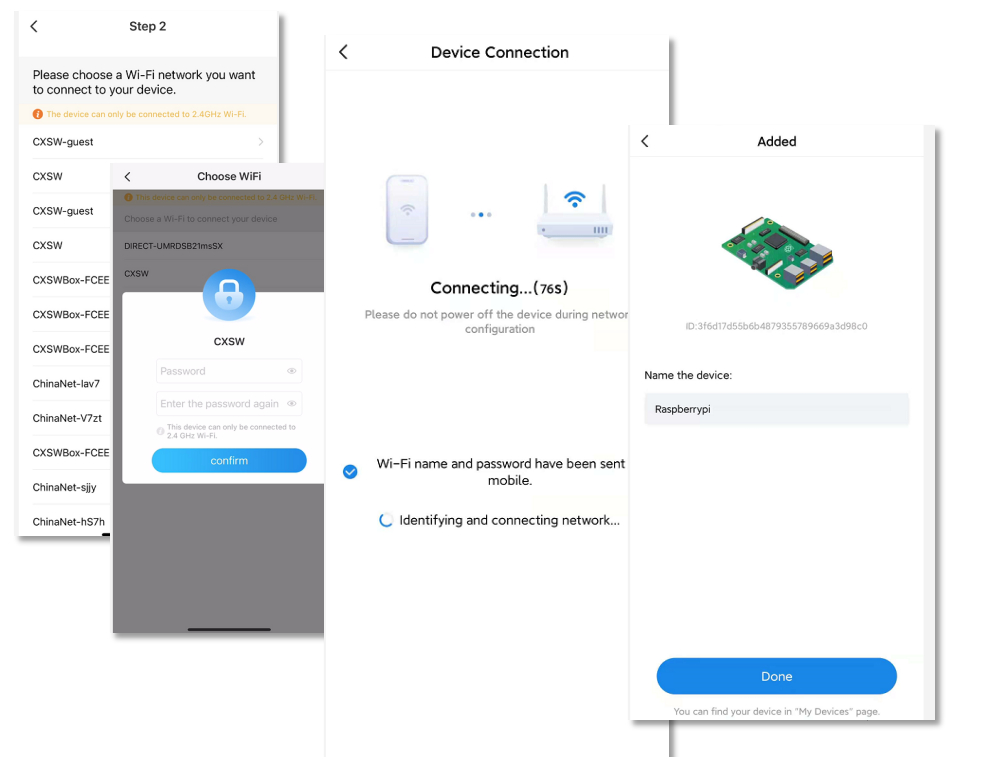 Log in to OctoPrint
1. Open Creality Cloud APP, navigate to the "Printing", click the settings icon as it is shown in the following pictures, and you will find the Raspberry Pi IP address.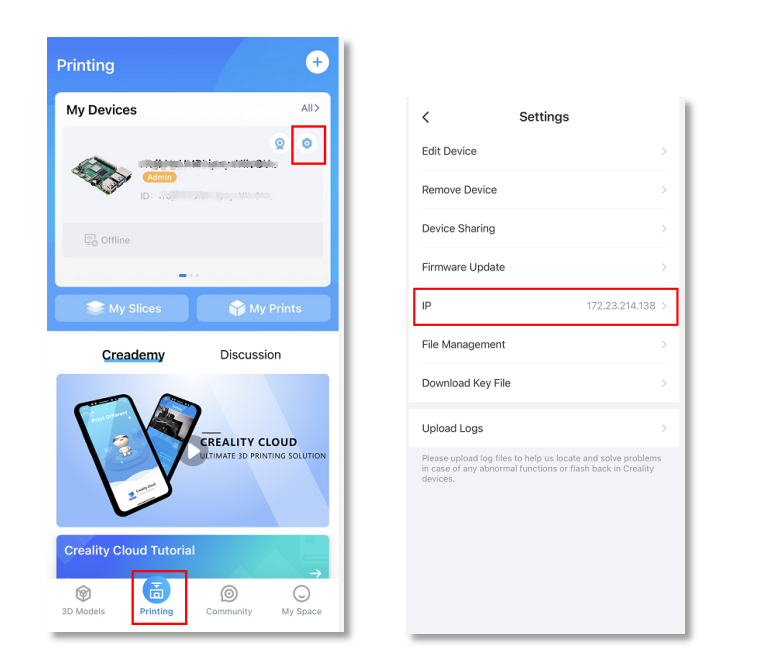 2. Enter the IP address on your desktop browser to get into OctoPrint. Please bear in mind that your computer must connect to the same network as the Raspberry Pi device does. Your OctoPrint default account name is creality, as the same as the password.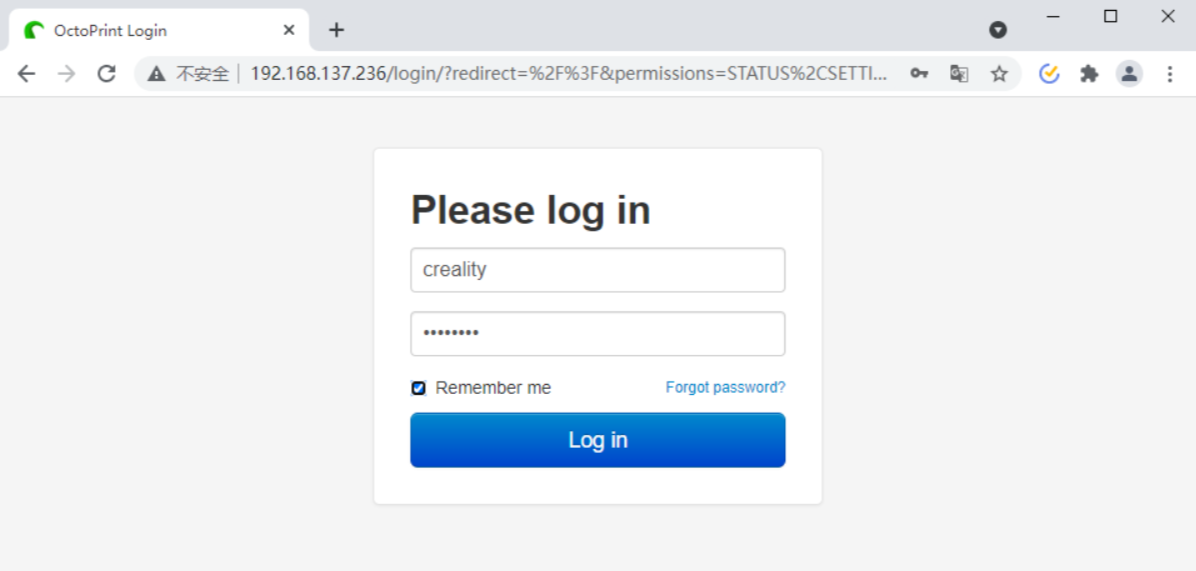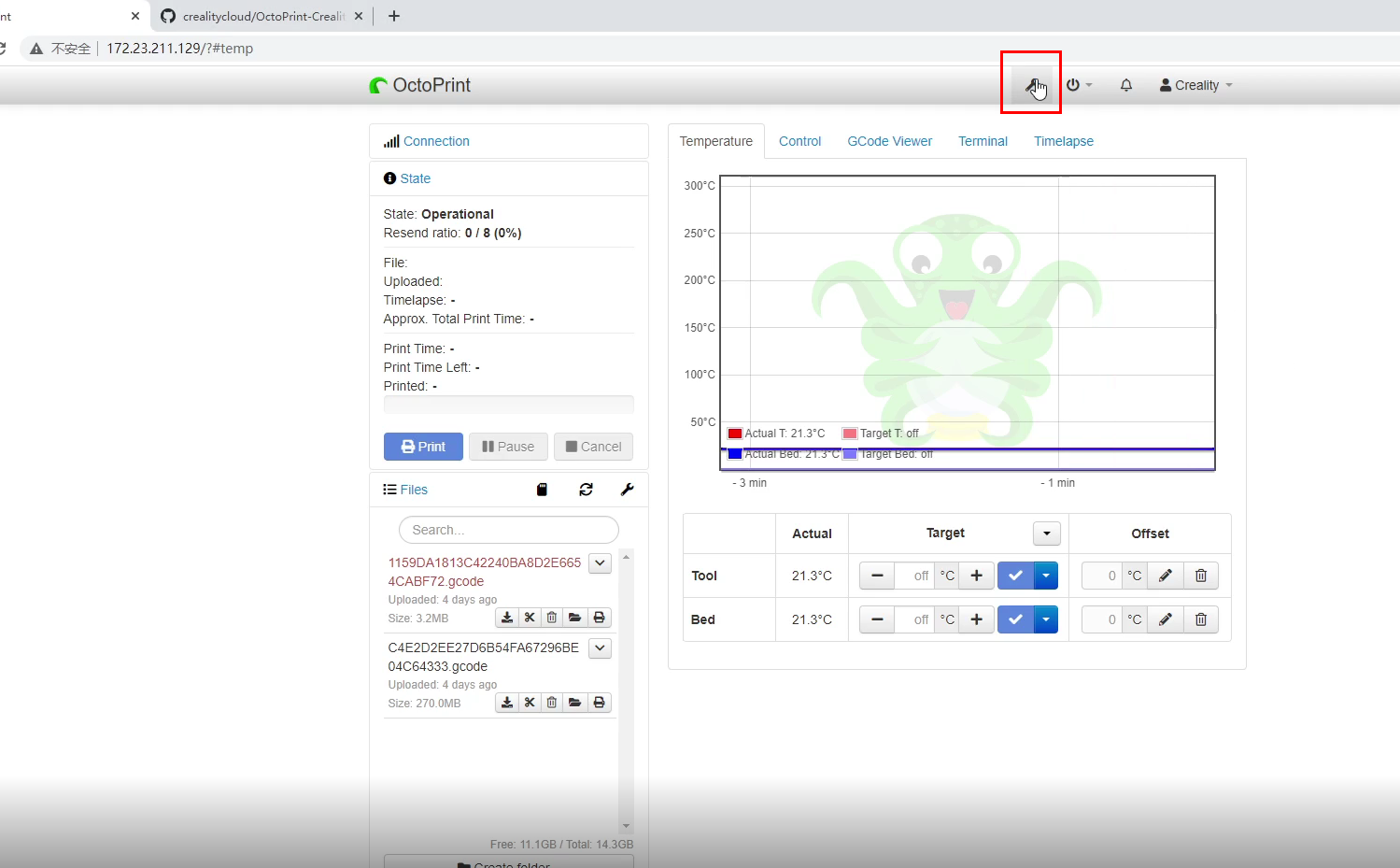 Congratulations! You've successfully set up everything. Now you're free to make your very first print through the APP by connecting CrealityPi.
Slice and Print
1. Open Creality Cloud APP, select My Devices > Raspberrypi (a custom device name)> Select slice.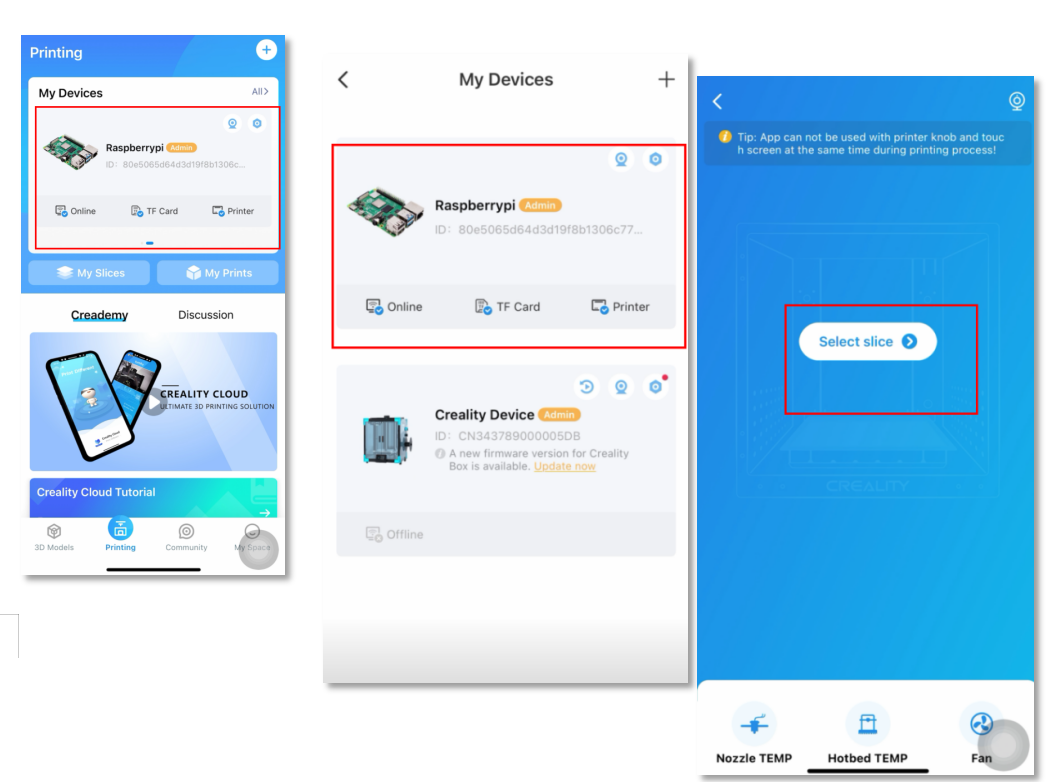 2. Choose a model file to slice and start printing.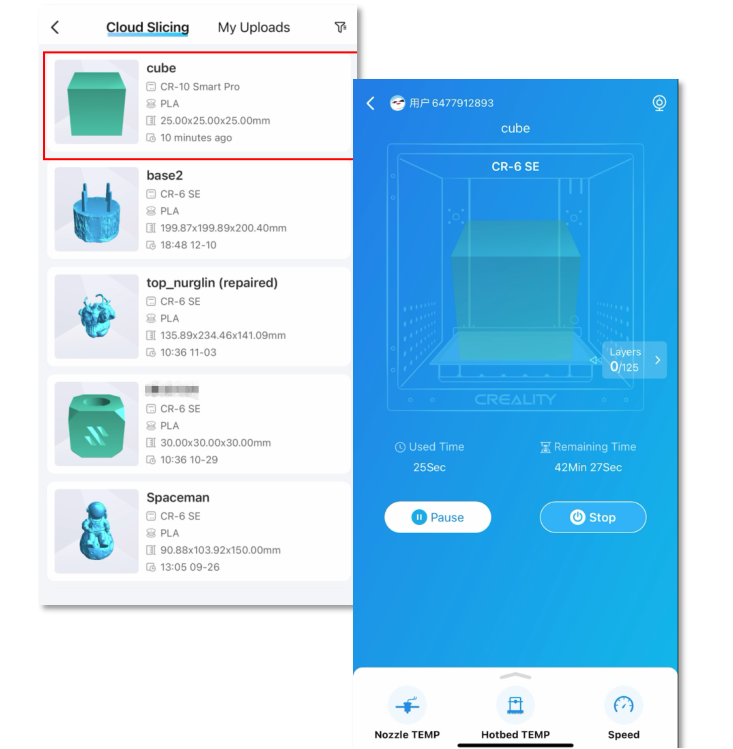 Not that hard, right? Hope you can enjoy every moment of 3D printing.
By Creality Cloud.