Designer Partnership Program - Perks & Opportunities
Follow
Share this post to your social media.
Comment down below with screenshots.
We will add 50 cuvacoins to your account.
Dear 3D designers,
As our Designer Partnership Program is still on the go, more and more designers join the community and share their artwork, making Creality Cloud a better place. To strengthen the partnership, we specialized our program perks to reward you as a thank you for the effort they made. We hope every designer in the program can get what they deserved.
Perks & Opportunities
1. Free Official Promotion
We build an exclusive model collection for displaying your designs and promote your designs for FREE through all channels.
2. Earn From Your Designs
Start a part-time business by selling your 3D model designs to about 1,000,000 customers. Set a price for your designs by Credits (a virtual currency on Creality Cloud.100Credits=$0.99)

3. Cuvacoin Rewards for your popularity
We provide Cuvacoin rewards for your popularity such as your designs and new followers. The more popular your designs, the more Cuvacoins you get, which you can use to redeem Creality products and gift cards in the Gift Shop.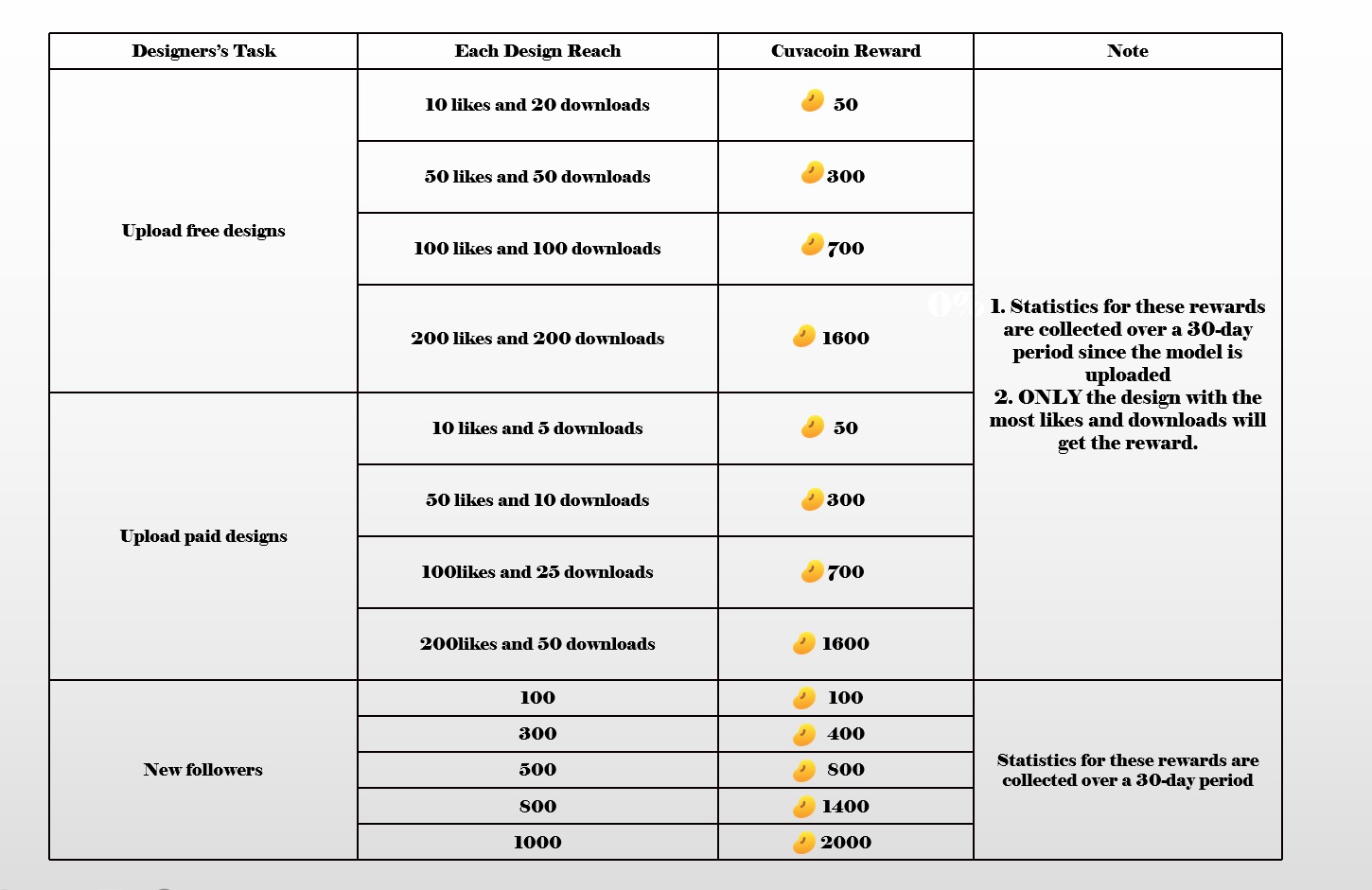 4. Free Promo & Bonus
1) 3D model designs exclusive for Creality Cloud
If a brand-new model debut or is exclusive on Creality Cloud, the designer can get another official promo for free.
2) Bonus
Designers can get extra bonus for every sale they made on Creality Cloud.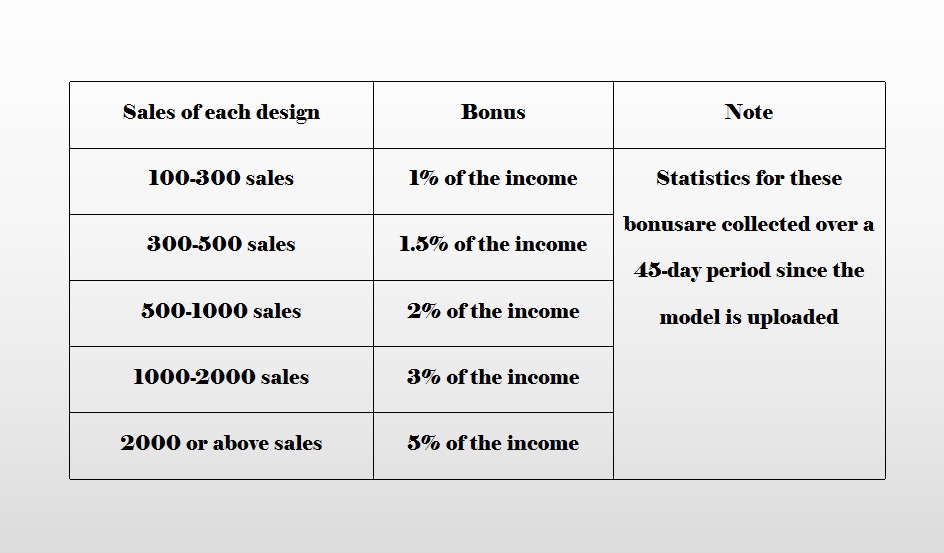 3) Advertisement Rewards
Based on the number of designs you uploaded, we offer available advertisement banner slots for displaying your designs, which will bring you more exposure and give you direct access to your page.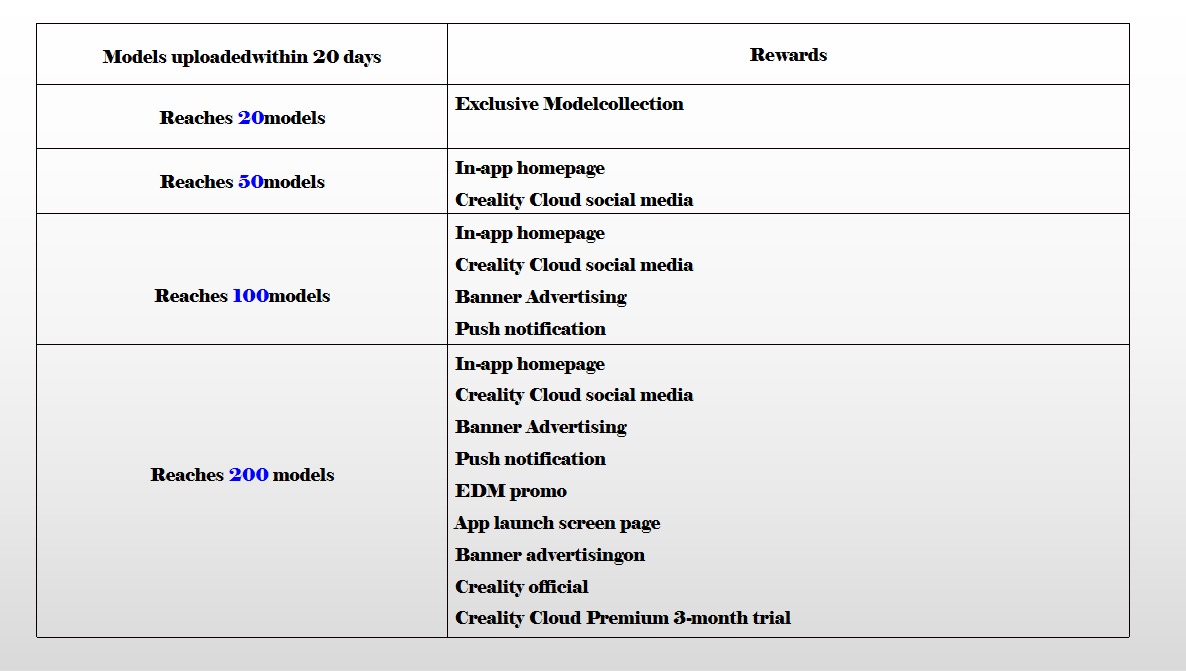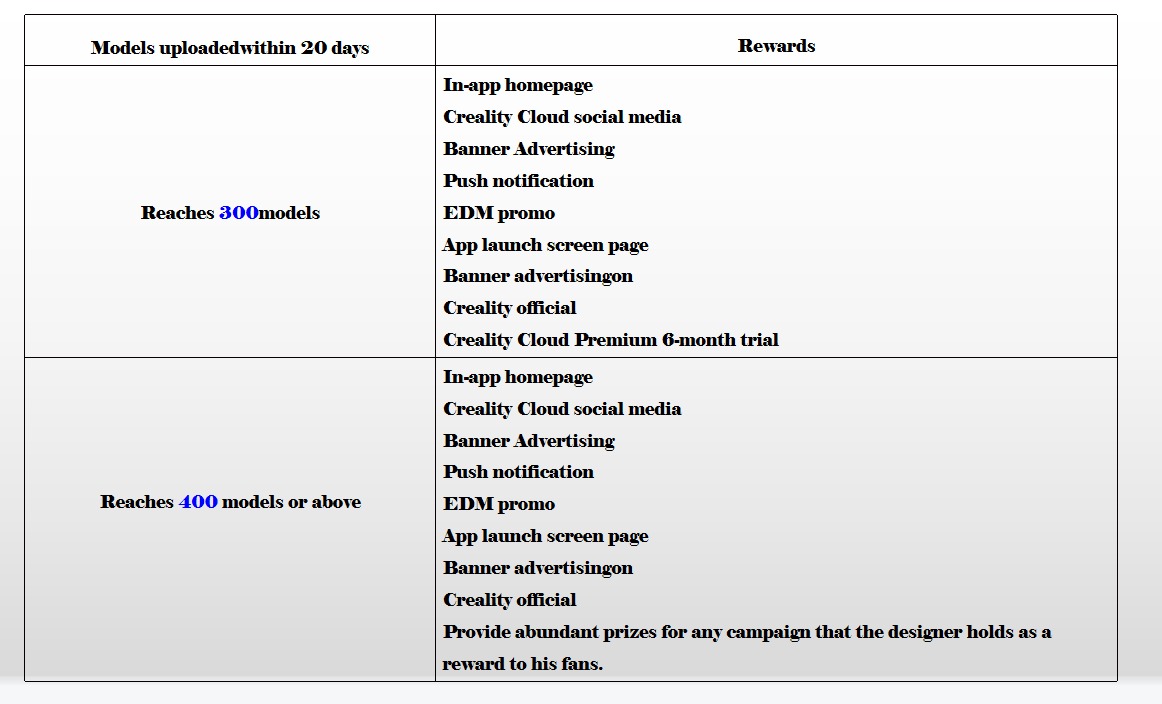 5. Leaderboard
We rolled out this new feature based on the popularity of the designers. Designers can keep tabs on their engagement relative to other designers. The designer rankings at the top are based on a week's engagement.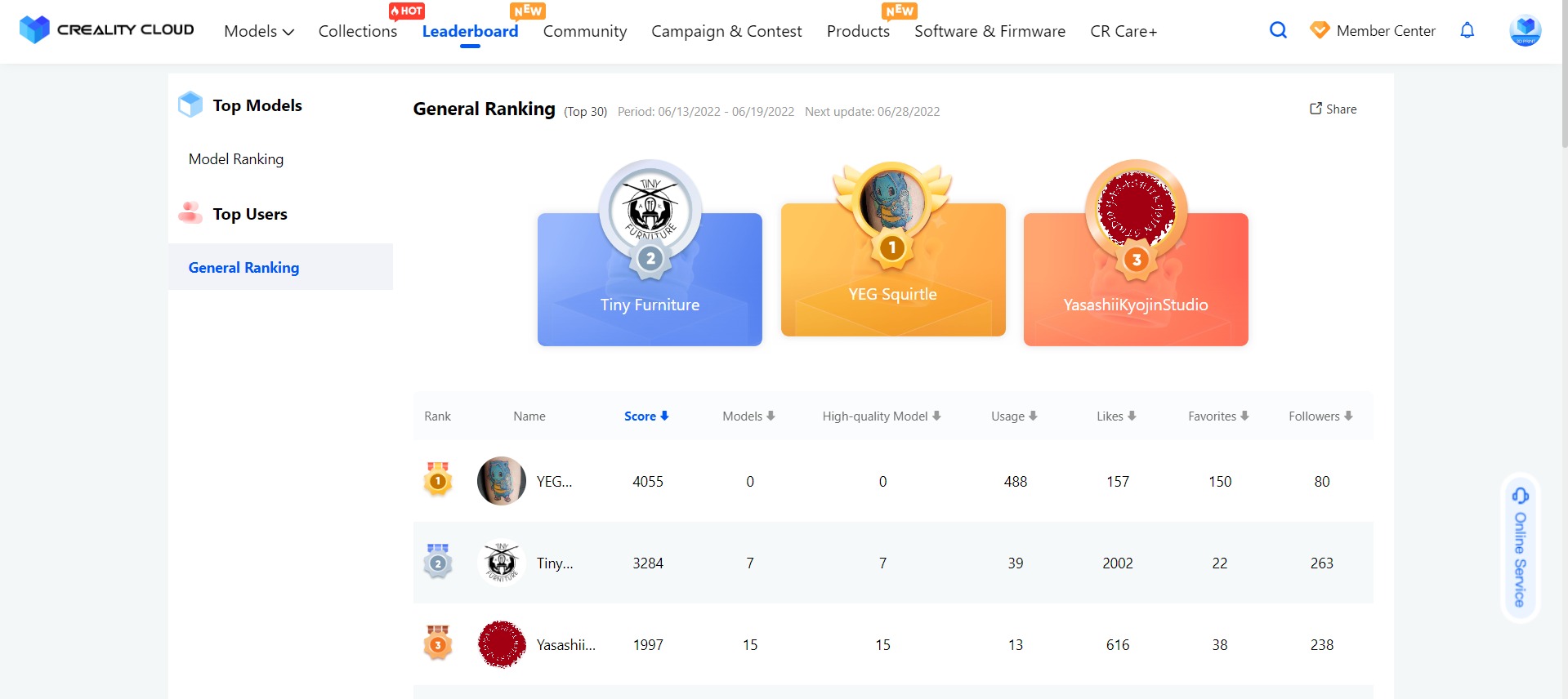 6. Event Rewards
1) Get involved in the event.
We love campaigns and contests. We regularly organize joint events such as 3D design campaigns and competitions, giveaways, and sweepstakes. Take part in the running events, create and upload your model and win Creality 3D printers, filaments, coins and more!
2) Be a part of the host
Creality Cloud can take care of the event's planning, the provision of prizes, and event promotion. We would like you to provide some 3D models as the competition templates.
And next, promote the event through your tunnel, like your personal website, Discord server, and social media. We can provide you with affiliate links to the event we co-host.
You will earn referral fees if people sign up for an account on Creality Cloud and participate in the event through your links. Below is the detailed breakdown of referral fees.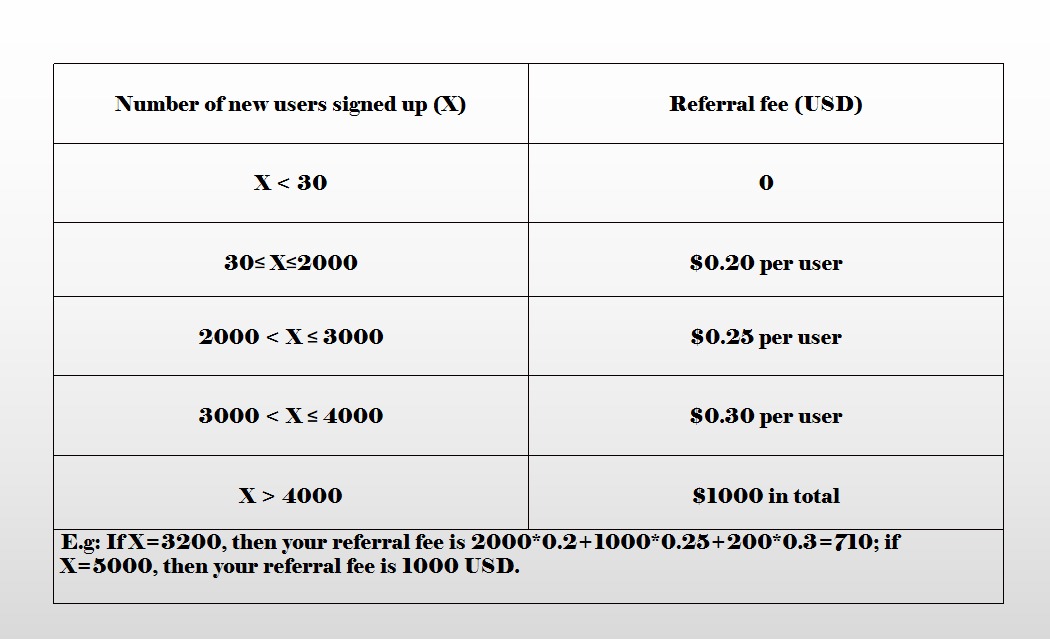 Now submit your application Here to join the Designer Partnership Program. We will reach out to you regarding the next steps within 10 business days if your application is qualified. Any questions, please feel free to contact us at mktcloud@creality.com. Thanks for joining us!
By Creality Cloud
Other contents of the portfolio