Zip File Upload and Texture Map Supported


Follow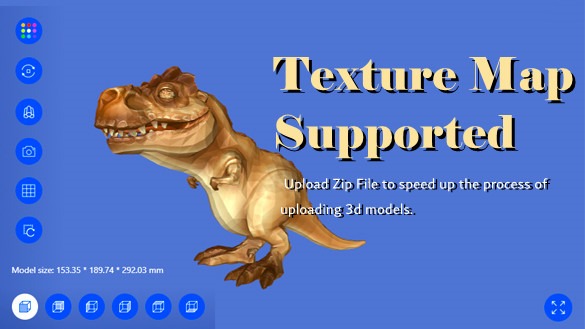 Hello, 3D printing hobbyists,
As more and more creators joined the community, we realized that some creators, especially those who create cars, buildings, or miniatures files, mostly "in pieces", spent plenty of time and energy but still got trapped in a process of uploading hundreds of STL files. In this circumstance, we released this ZIP upload feature allowing you to upload in a zip file that contains all the folders with the files in order. It's an effective way to speed up the process of uploading and save time. Moreover, you are able to add textures maps to your 3D art, which are essential to make your 3D model look real when customers preview the model. Moreover, you can attach a pdf/doc/txt file and JPG pictures with assembly information in the zip. So basically you can upload a complete product with all the information that helps a customer to use it and help them see through and find the exact files they need.
Here comes the videos that show you how to use the new features.
Zip File Upload
Things to Bear in Mind
Premade zip is not supported for download.
You can upload assembly instructions in DOC or PDF file format for your customers.
3D Preview with Texture Map Supported
Use the Feature Today
Take a look at the new version of Creality Cloud that will really revolutionize your printing experience.
Leave a Comment
We'd like to thank you if you leave a comment below to give us feedback or report any problems or bugs that you've come across blow.