Daily Models: Toothbrush Case, Flower Pot, Cigar Box...


Follow
Hello everyone, I'm CiCi. Welcome to DAILY MODELS.
I will choose a few stunning models from your daily uploads and promote them to all Creality Cloud users. Therefore, keep uploading your top models. The chosen models will receive 25 Cuvacoins each. (Coins will be sent every Friday)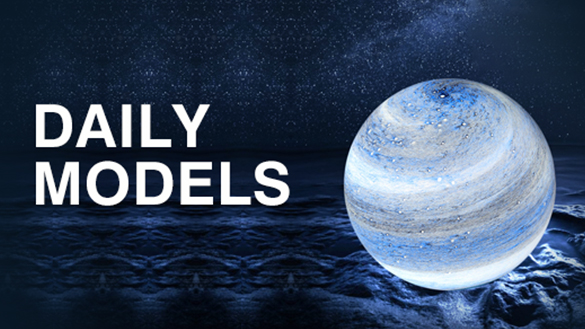 Let's take a look at today's models!
Toothbrush Travel Case - @Printing Scientist
Toothbrush travel case
1.9MB Related 3D Model
Penguin Flower Pot or Container - @Pandoranium 3D
Penguin Flower Pot or Container
42.6MB Related 3D Model
Raspberry Pi 3 - @Ziad_alsarraf
Raspberry pi 3
3.3MB Related 3D Model
Christmas Decoration Hook - @IL3D
Christmas decoration hook
3.5MB Related 3D Model
Flexi Cocodrilo - @Finnick_XYZ
Flexi Cocodrilo
3.7MB Related 3D Model
City of Tarok - @Black Scrolls Games
City of Tarok - Ruined Windmill - RPG terrain
372.4MB Related 3D Model
Shrek Pooping Toothpaste Topper - @Tycen
Shrek pooping toothpaste topper
772.8KB Related 3D Model
Cigar Box Guitar Control Box - @Adamski
Cigar box guitar control box
2.1MB Related 3D Model
Folding Citadel Paint 6 Pot Holder Case - @3DPFactory
Print in Place folding Citadel Paint 6 Pot Holder Case
439.3KB Related 3D Model
Which one is your favorite? Leave your opinion in the comments area.
Other contents of the portfolio