Shoe Design Contest

Follow
As 3D printing increasingly plays a significant role in the footwear industry, more and more parts are being designed using additive manufacturing. For this contest, we want to see you create a pair of wearable shoes that can be perfectly 3D printed. If you have a unique idea for footwear, submit your entry now!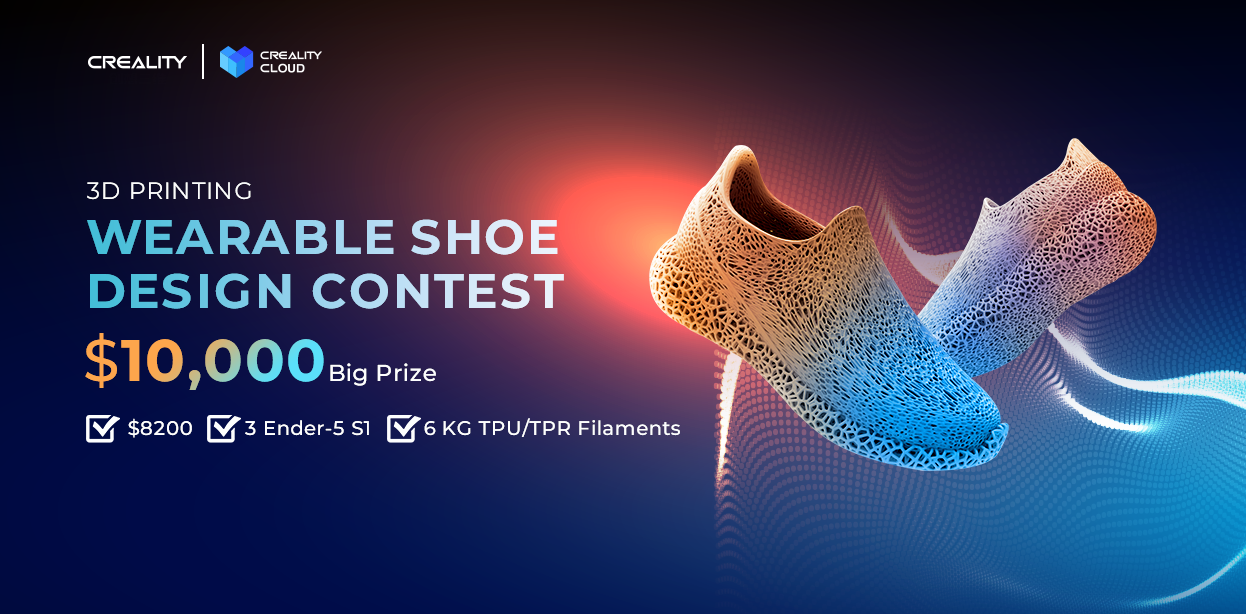 TIME
The contest will be closed on March 20th, 23:59 (UTC + 0).
PRIZE
1st Prize: $2000 + Ender-5 S1 + 2KG TPU/TPR Filament
2nd Prize: $1200 + Ender-5 S1 + 2KG TPU/TPR Filament
3rd Prize: $800 + Ender-5 S1 + 2KG TPU/TPR Filament
4th - 10th Prize: $600 for each participant
HOW TO ENTER
Upload your shoe model to the contest page.
Link to the Contest page on mobile: click here >>
Link to the Contest page on PC: click here >>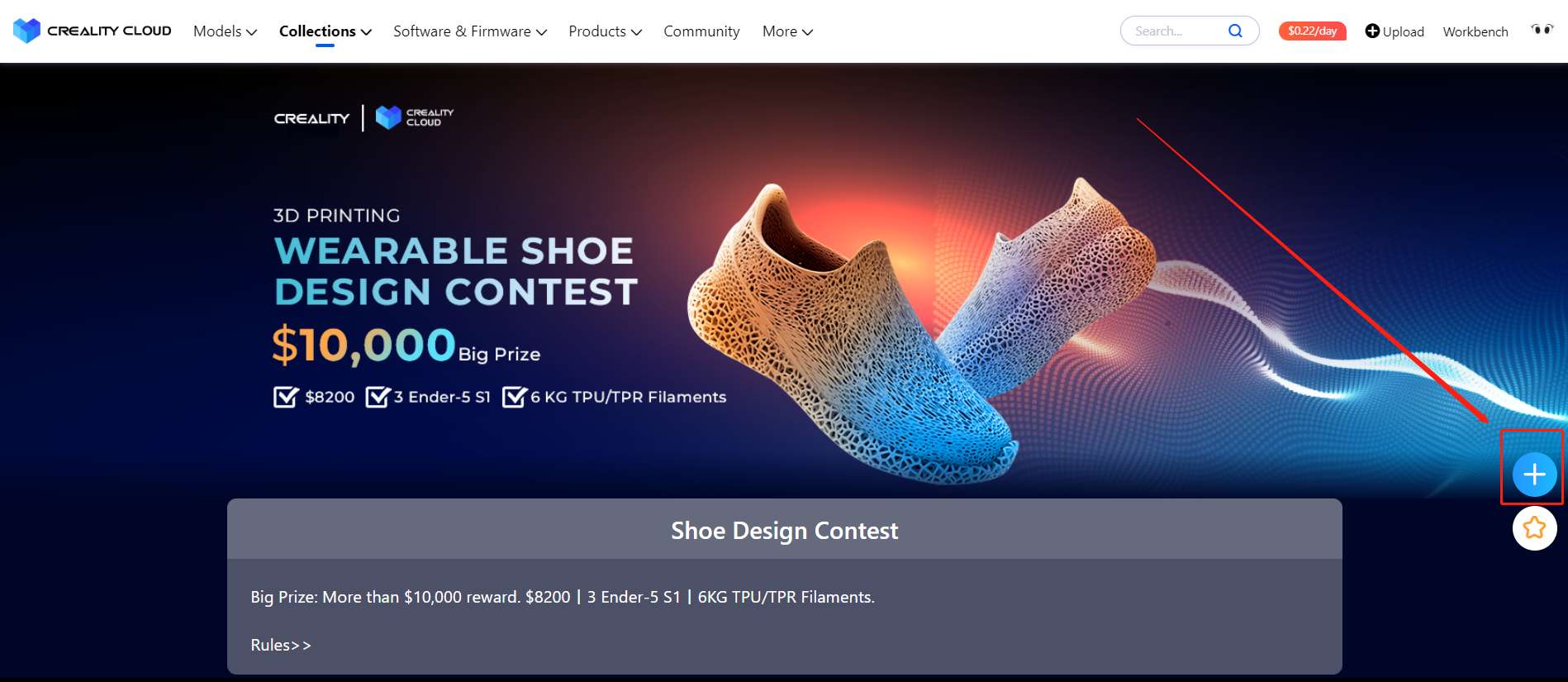 Model requirements
1. Originality - The model must be your original design and printable. It must be suitable for an FDM printer with TPU and TPR materials. Uploading with a 3D make picture is preferred.
2. Description - The model must be uploaded to Shoe Design Contest Page with print instructions or print parameters. You can upload a video or PDF to describe the print settings, explain your design concepts, and design process diagrams. You can submit multiple shoe designs, but the Prize will go to only one of your submitted entries.
3. Printability - The model must pass a software test to verify its printability, such as Materialise Magics, Autodesk netfabb, fushion360, and any of these three software. Please upload a screenshot of the diagnosis result if you have the software. If not, we will help verify the printability of your designs.
4. Your shoe design model must contain six sizes (EU size 39, 40, 41, 42, 43, 44).
● 3D shoes design sample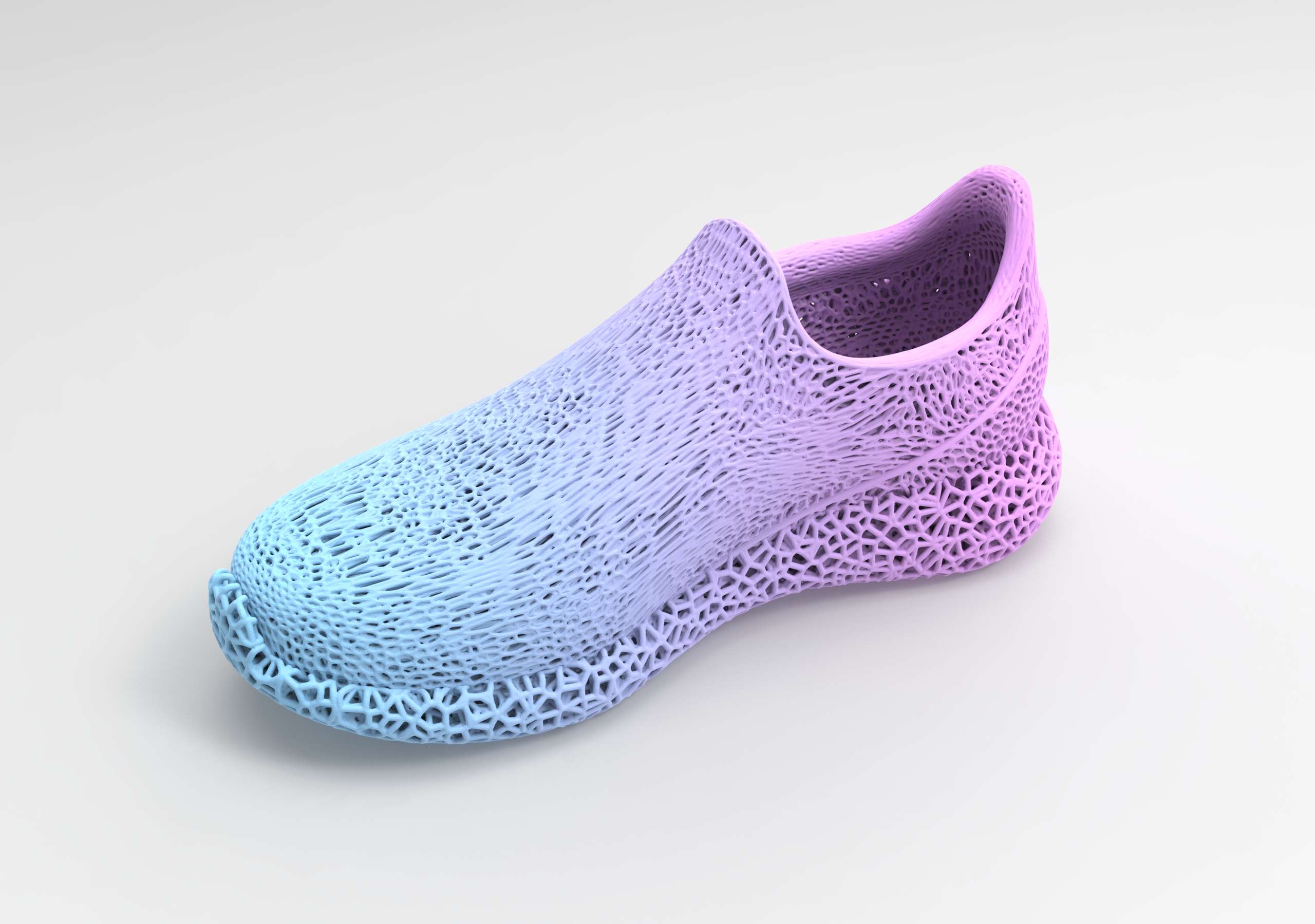 JUDGES
Creality Cloud professional designers will pick out the top 10 designs (maximum) from different participants based on the overall quality, design concept, creativity and printability of the model.
TERMS AND CONDITIONS
● Approval takes 1-3 days before your design appears on the contest page.
● The winners will be announced on March 30th, 2023.
● All prizes will be delivered by May 31st, 2023. We provide worldwide free shipping, tax payment, and customs fees.
● The designs of the award winners will be printed and showcased at all Creality world exhibitions and the Creality 9th anniversary launch event, with the designers' names displayed.
● Creality Cloud will be granted the right to use the models for global advertising while the designer still owns the original copyright. Designers are not allowed to delete the shoe designs from Creality Cloud once it is awarded. All designs will be promoted by Creality and Creality Cloud officials through all channels.
● The models should obey the selling rules of the Creality Cloud. The models of the first three winners must be sold exclusively on the Creality Cloud.
● We reserve the right to cancel the event and its terms and conditions at any time. Participants who violate the terms and conditions or attempt to commit fraud will be disqualified.
Shoe Design Contest
10158 0
Other contents of the portfolio