Get a chance to win a Creality Sonic Pad!!!

Follow
Hello everyone, you have a chance to win a Sonic Pad.
Rewards
From now to May 31
Buy a 1-year Premium, get 1-month Premium Free + 200 Cuvacoins.
Buy a 1-month Premium, get 100 Cuvacoins.
Additional: Between January 1st and May 31st 2023, those who purchased a 1-year Premium will get a chance to win a Sonic Pad.
Upgrade Now from Your PC (Click here)
Upgrade Now from Your App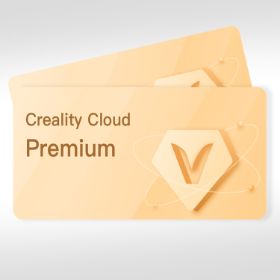 Time
End: May 31
The result will be revealed on June 7th.
What's Premium
Creality Cloud Premium is a paid membership to help you elevate your experience on Creality Cloud. There are over 20 benefits for you.
Exclusive Benefits for Premium Members: Premium members now enjoy even more benefits, including access to exclusive 3D models for free and double rewards for checking in. Upgrade to premium and enjoy the perks!