[Winner Announced] Get Lucky and Shop for Free!


Follow
Hello, 3D printing hobbyists! We would like to extend our warmest thanks to all the 3D printing enthusiasts who participated in our "Get Lucky and Shop for Free!" event. We were thrilled to see such an enthusiastic response, and we're excited to announce the lucky winner of our prize draw.
Congratulations to @R Povey! Your participation in the event has paid off, as you have been selected as the lucky winner. We conducted a fair and random draw from all the successful entries, and your name was the one that came up.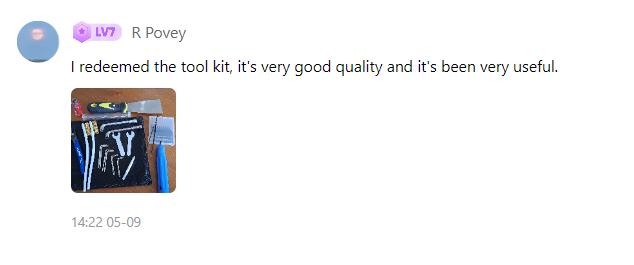 We would also like to give a shoutout to the following participants who successfully entered the draw: 3D_Design, Bannannadude123, Frikarte3D, Huzaifa Yaseen__DEFI, Jek-14 Jek-14, Mitch19673D_Design, moon11, and PPAC. We appreciate your involvement and hope to see you all at our next event.
As promised, we will be refunding the full cuvacoin cost of the 3D printer tool kit to R Povey, as well as providing an additional 100 cuvacoin as a bonus prize. We have included a video of the prize draw as evidence to ensure transparency and fairness.
Once again, we would like to thank everyone who participated in the event, and we hope to see you all at our next one!
Ongoing 3D Printer Deals
[20% OFF] Creality CR Scan Lizard 3D Scanner - Buy on Amazon
[33% OFF] Creality Ender 3 3D Printer - Buy on Amazon
Today's Top 3D Printer Filament Deals on Amazon
Today's Top 3D Printer Accessories Deals on Amazon
*Many of the links are affiliate links — which means that Creality Cloud earn a small commission for each purchase — at no extra cost to you.