Introducing Creality Cloud Integration for Ultimaker Cura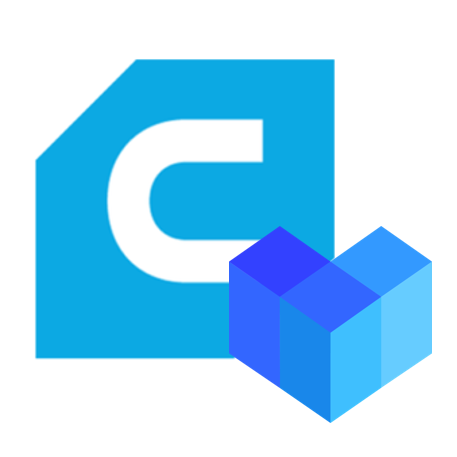 Hello 3D printing hobbyists,
Whether you are a beginner or a power user when it comes to desktop slicing application, Ultimaker Cura must be the first that comes to your mind. In the past few months, we learned that many Cura users also use Creality Cloud, and they want interoperability between these two applications. Honestly, we believe the 3D printing community doesn't need a tight-controlled platform. And we don't want our platform to be a walled garden. We want it to be open, transparent and user-friendly. Considering the duplication of the user group, we have been studying how to provide our users with a better Creality Cloud-Cura experience. Today, we are thrilled to introduce our solution to this - Creality Cloud Integration for Cura.
With the integration, you can access Creality Cloud's 3D model library right inside Cura and slice any STL files from the library using Cura and then upload G-code files to Creality Cloud to remote print your 3D models. It is magical!
Here's how
1. Install and launch Ultimaker Cura 4.9 or above.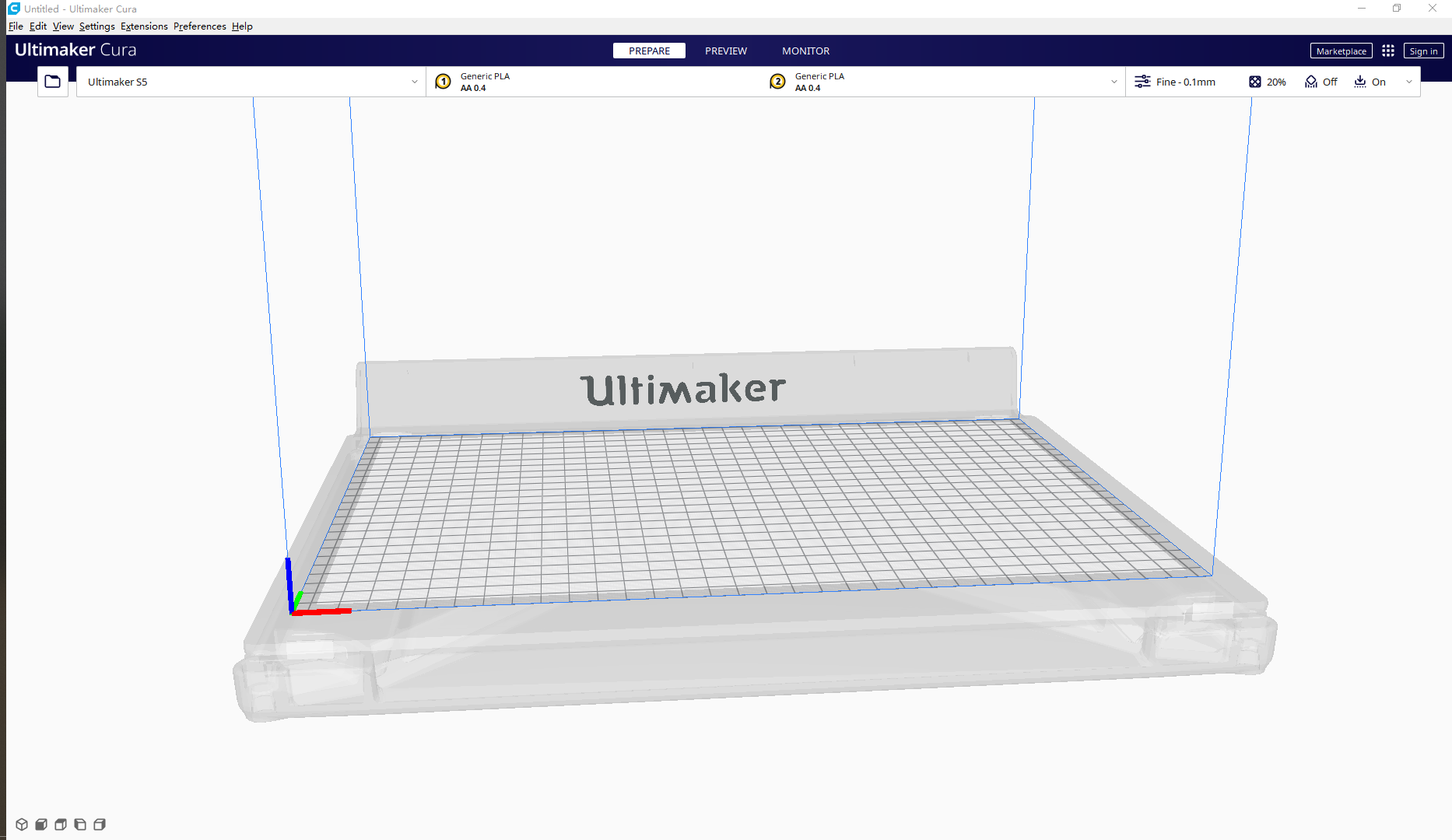 2. Click Marketplace, and you will find Creality Cloud Integration at the Community Plugins section.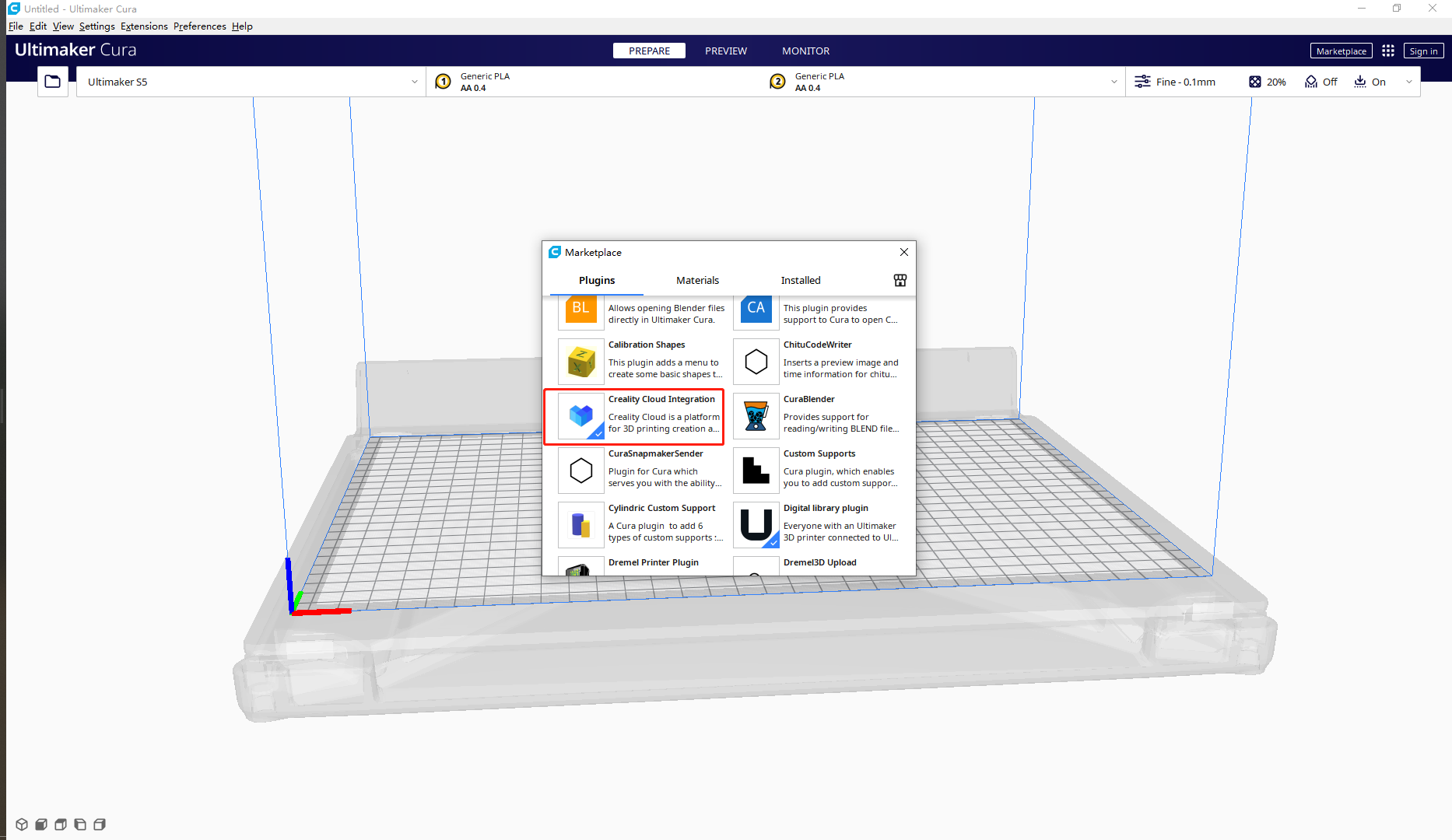 3. Click Install and restart Ultimaker Cura.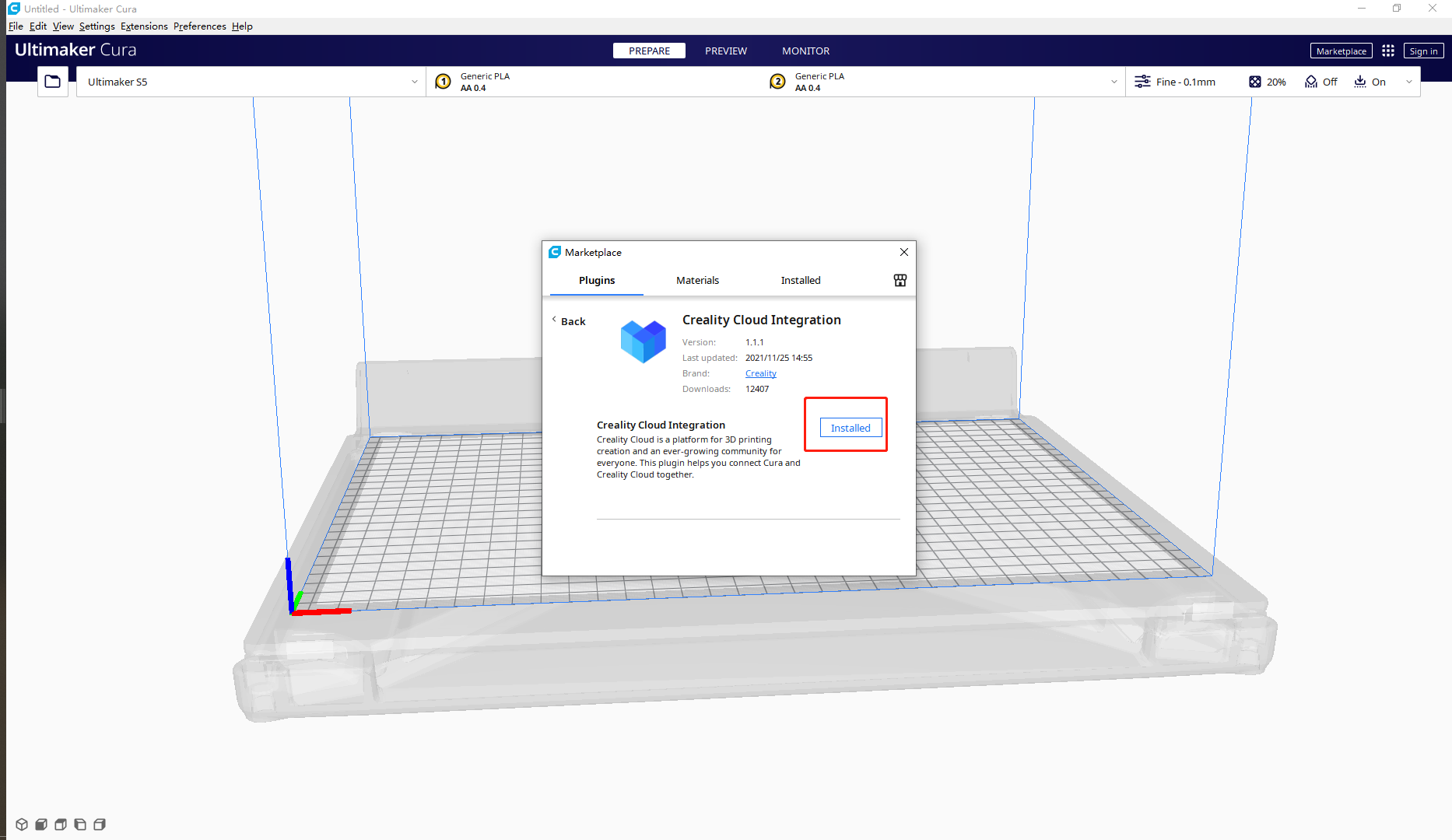 4. For a better experience, it is highly recommended that you select the server based on your location. Simply navigate to the menu bar > Extensions > Creality Integration > Settings. Choose International if you are outside the Chinese Mainland.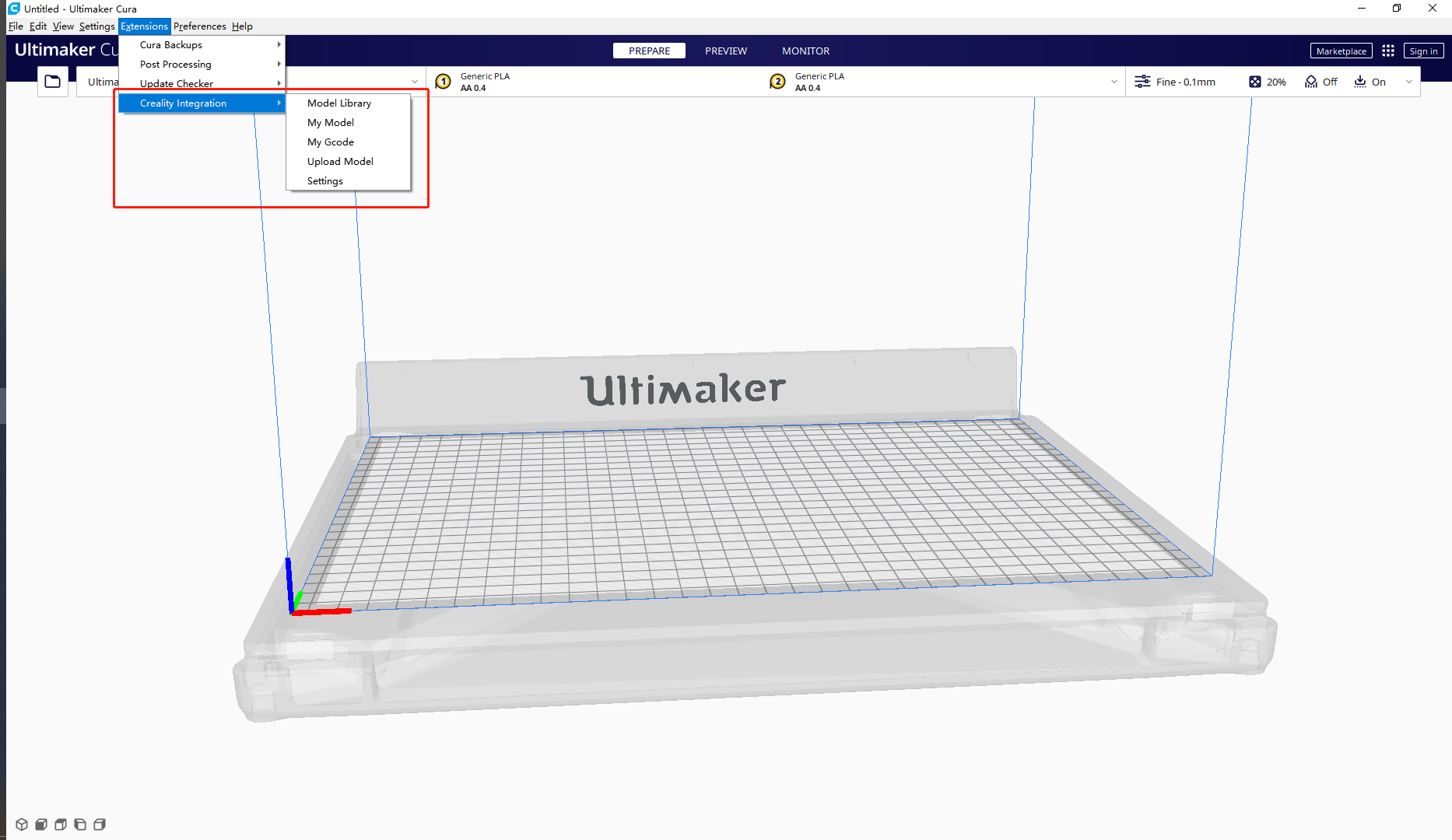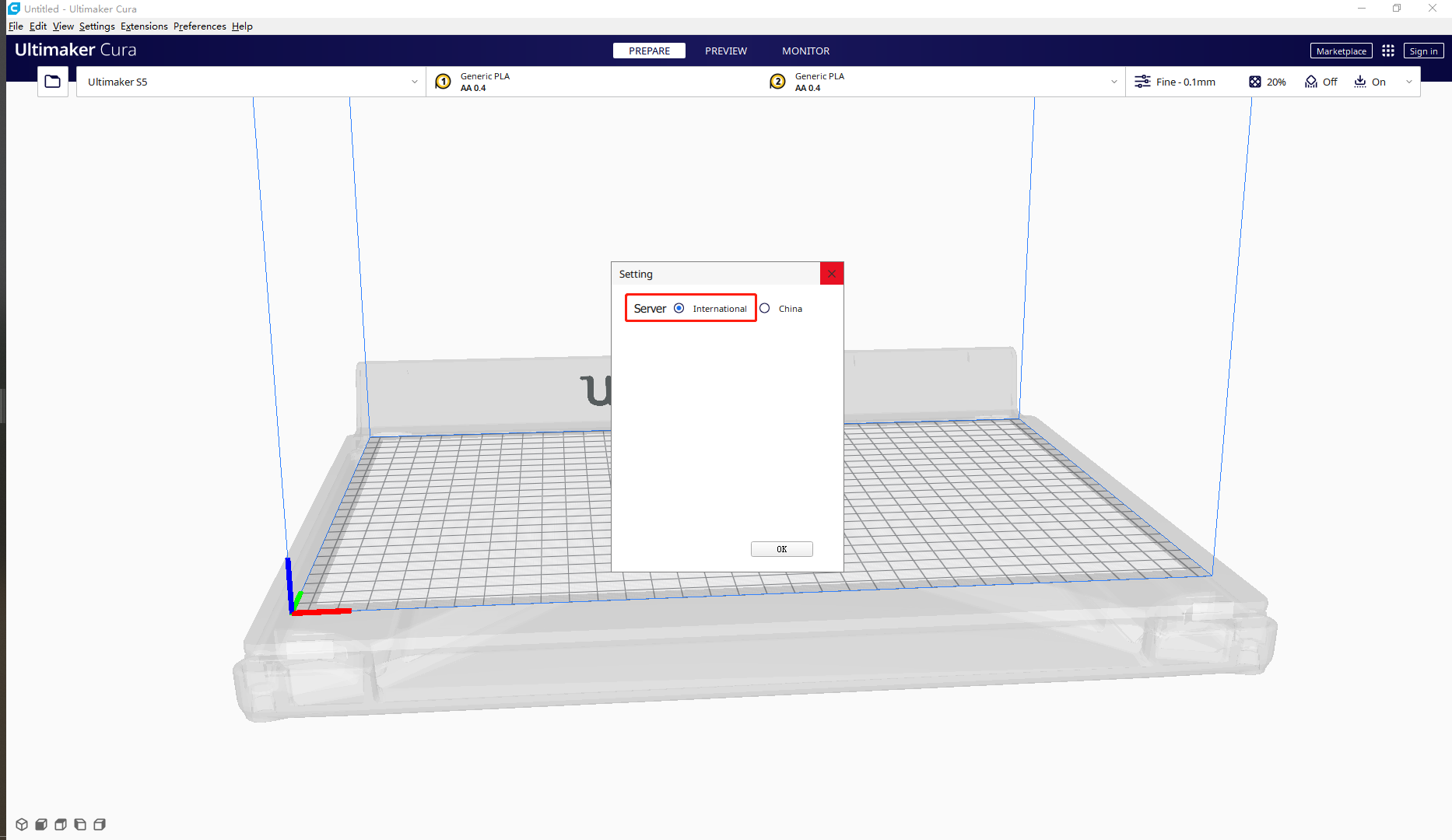 5. Login into your Creality Cloud account.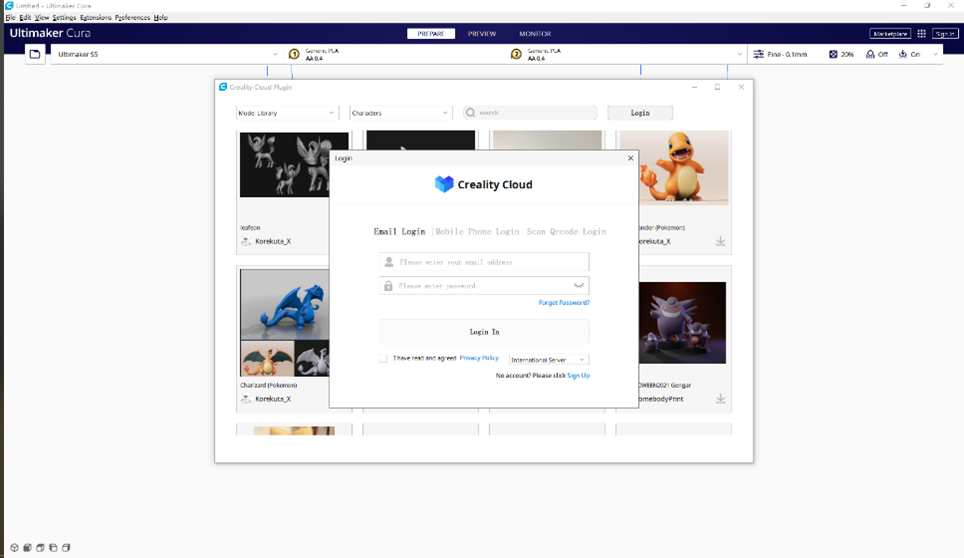 6. Once you have logged in, you have full access to Creality Cloud's 3D model library. You can download any model and slice it right within Cura.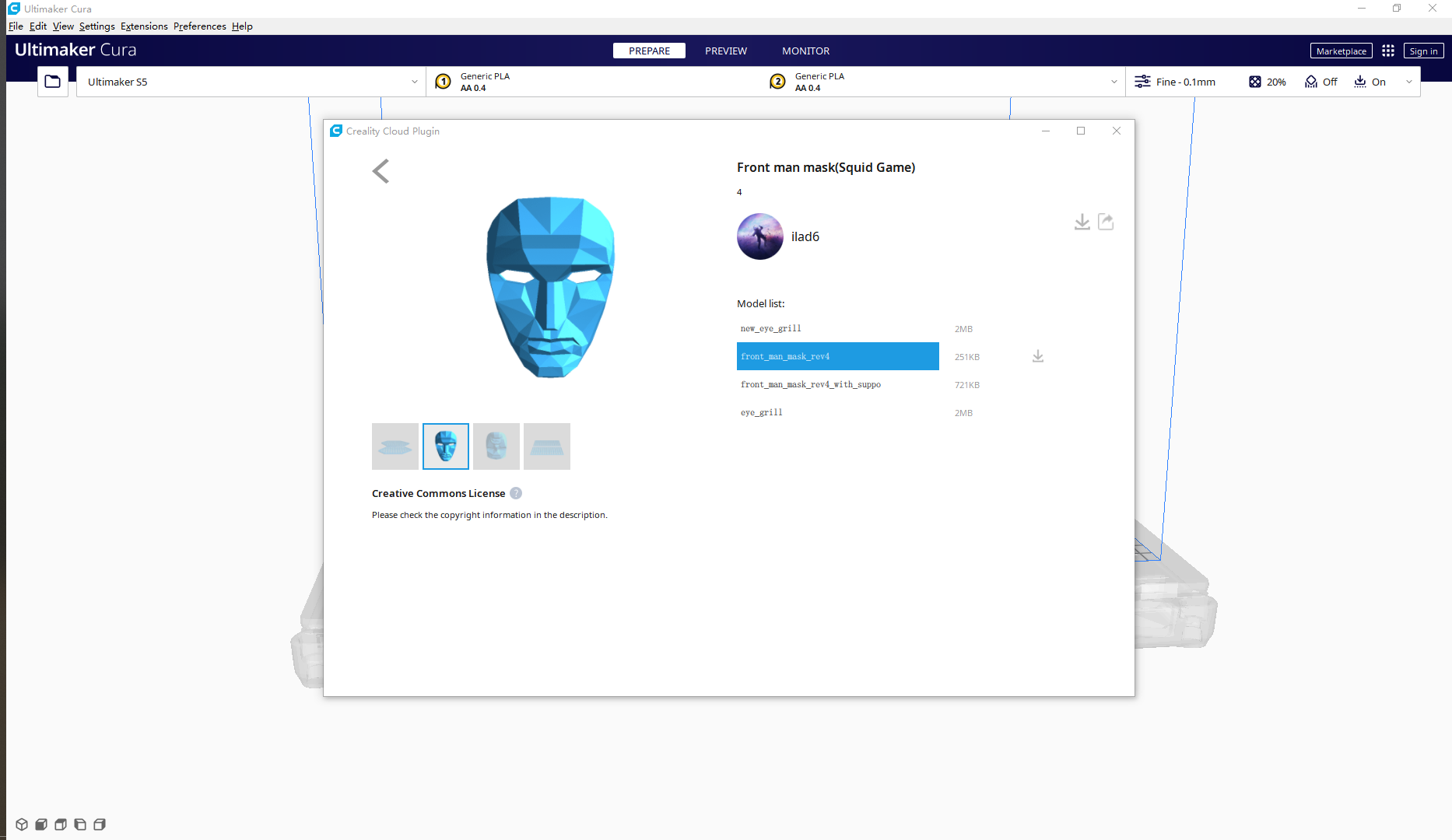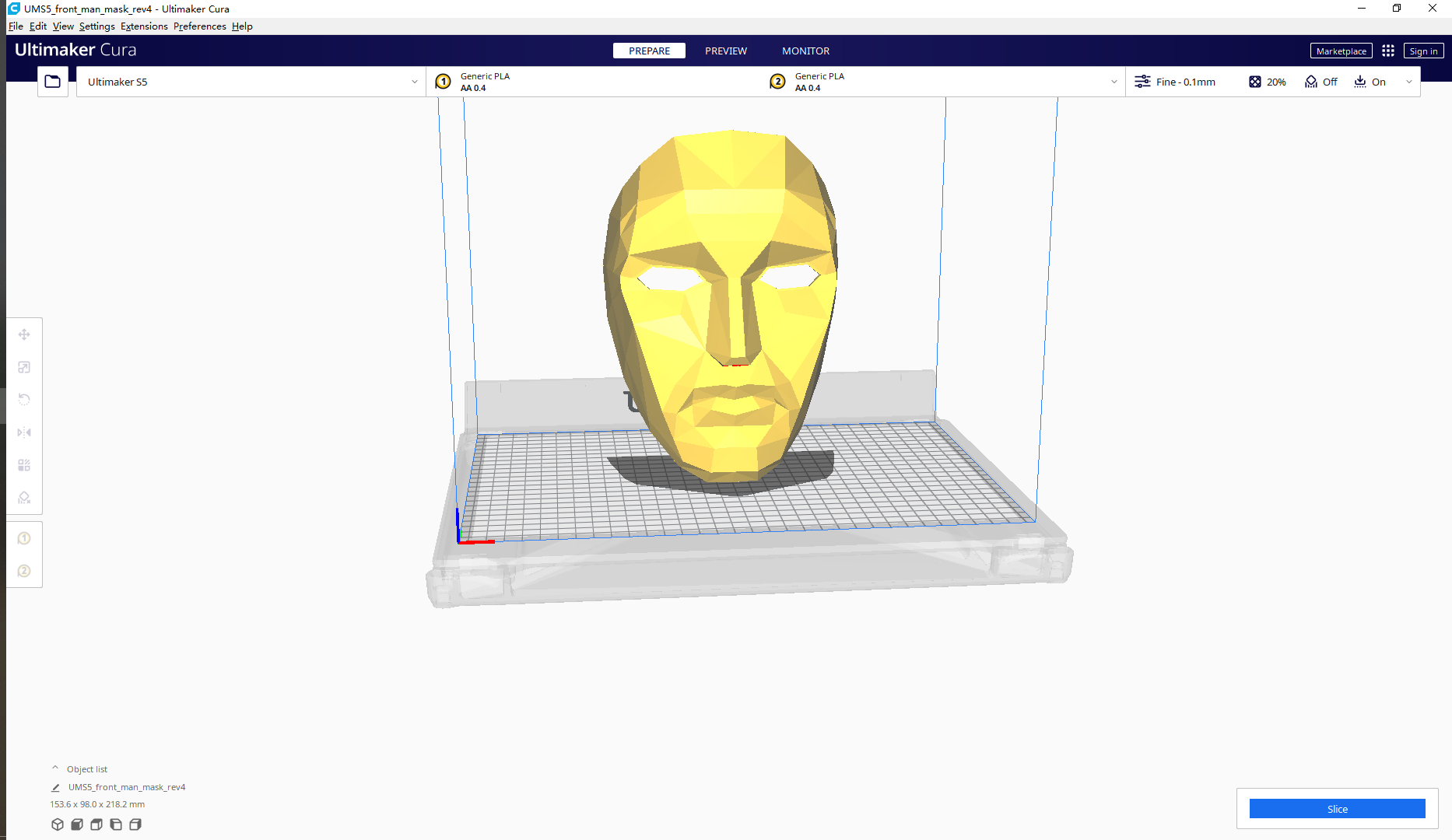 7. Here comes the exciting part! After slicing, you can upload the G-code file to Creality Cloud by clicking Upload to Creality Cloud.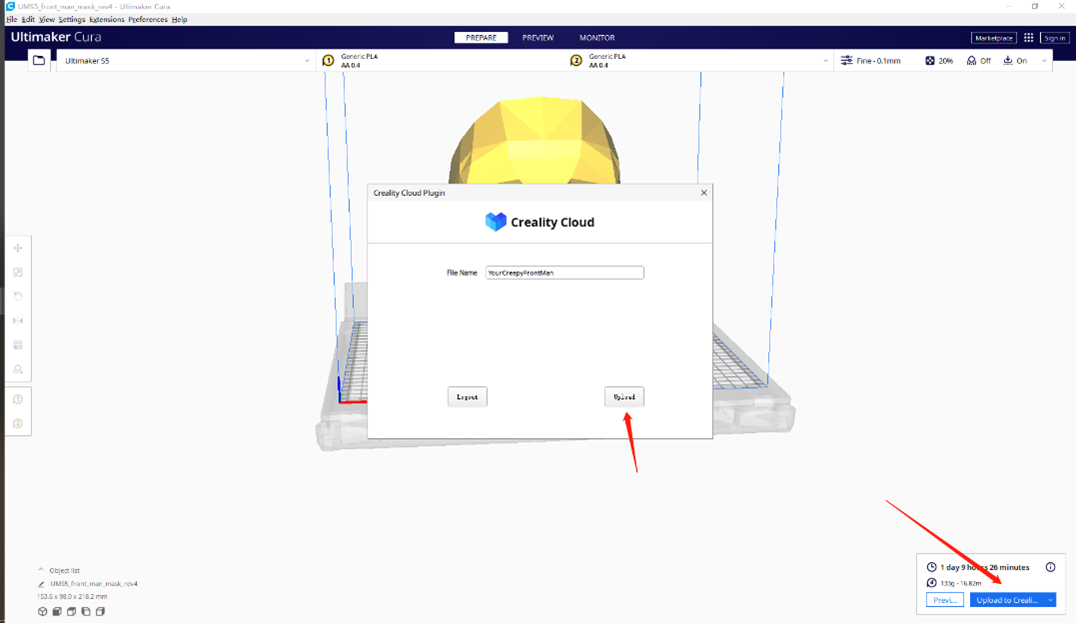 Give your G-code file a cool name and upload it to the cloud.
8. On the Creality Cloud app, you can find your G-code files under Printing > My Slices > My Uploads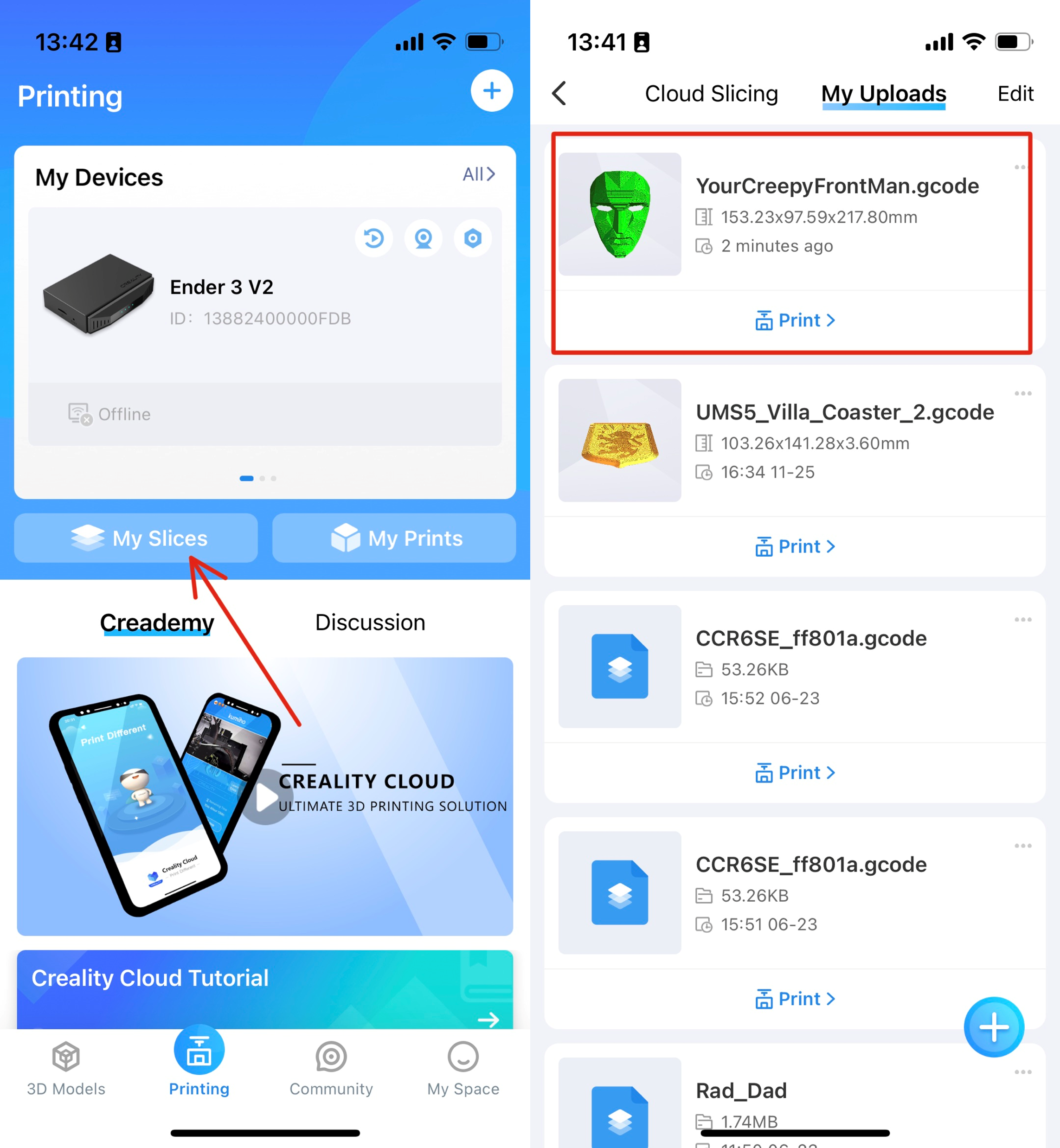 Download the Creality Cloud app for FREE
Happy printing!