Creality Cloud New Release V4.16


Follow
Hello, 3D printing hobbyists,
The latest release of Creality Cloud is here and Creality Cloud users who download version V4.16 will now be able to enjoy a simple and easier workflow to upload files and obtain abundant rewards for showcasing your prints with the community. Let's read on and find out what Creality Cloud V4.16 brings to you.
What's new
1. Added a new look of UI for the model list.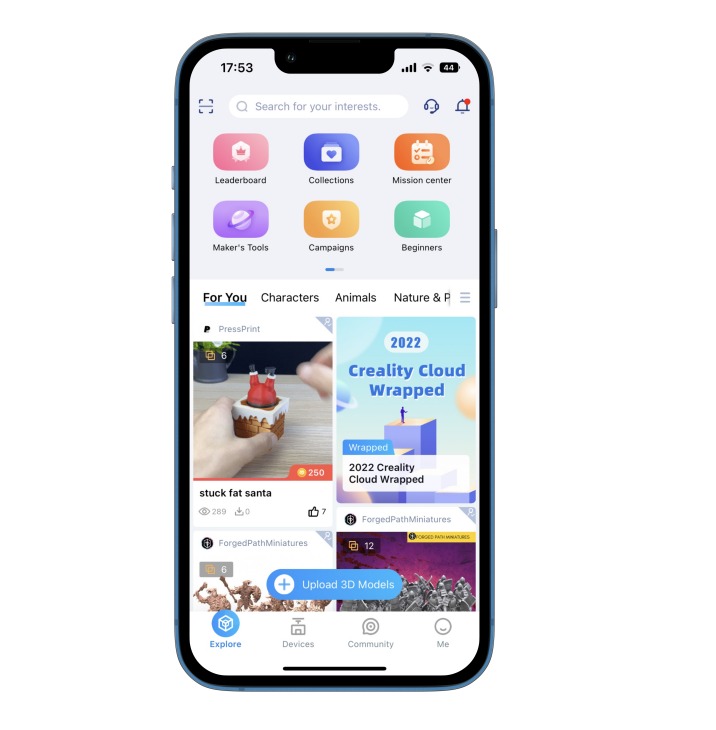 2. Added 3D model collection, makes, model reviews, and ratings on the model detail page.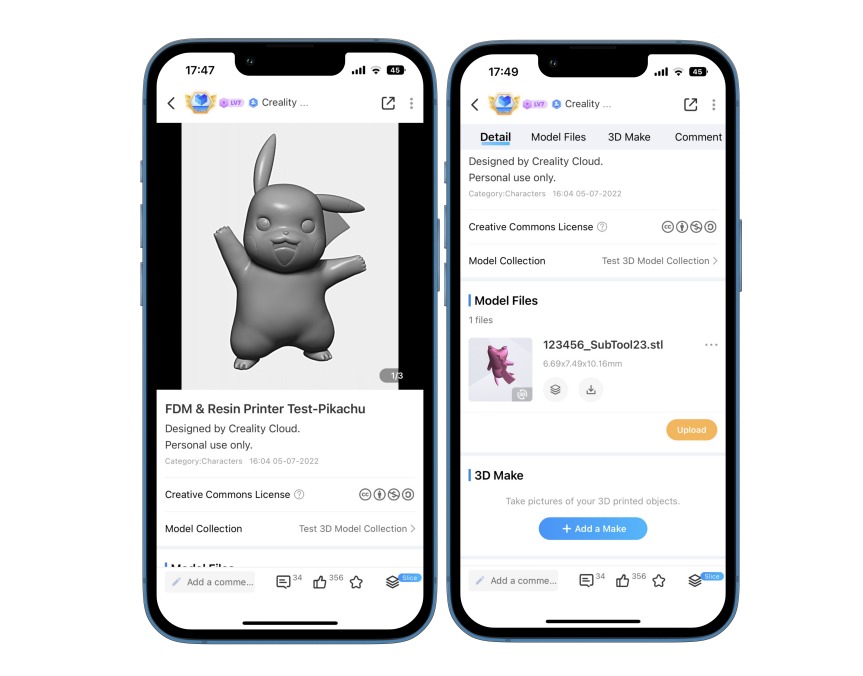 3. Supported uploading zip files, texture maps, and other format files.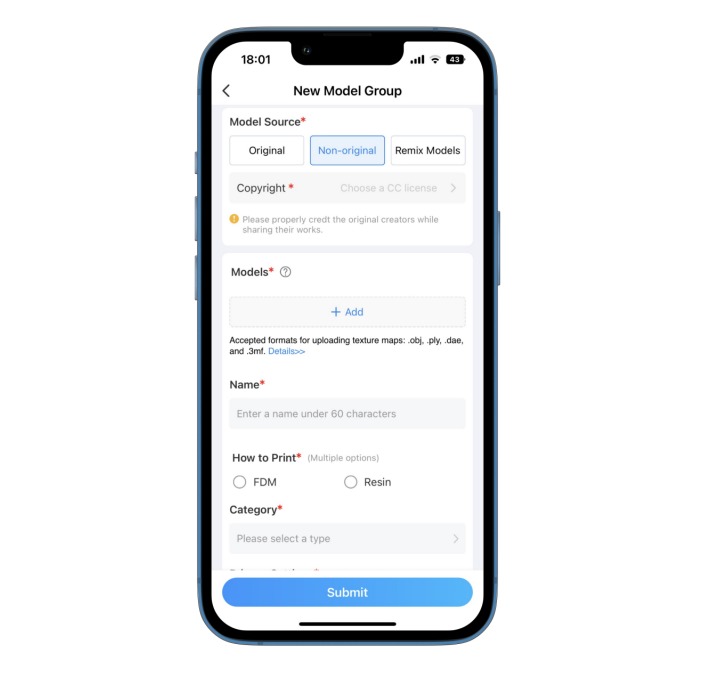 4. Added a filter for selecting the models you uploaded.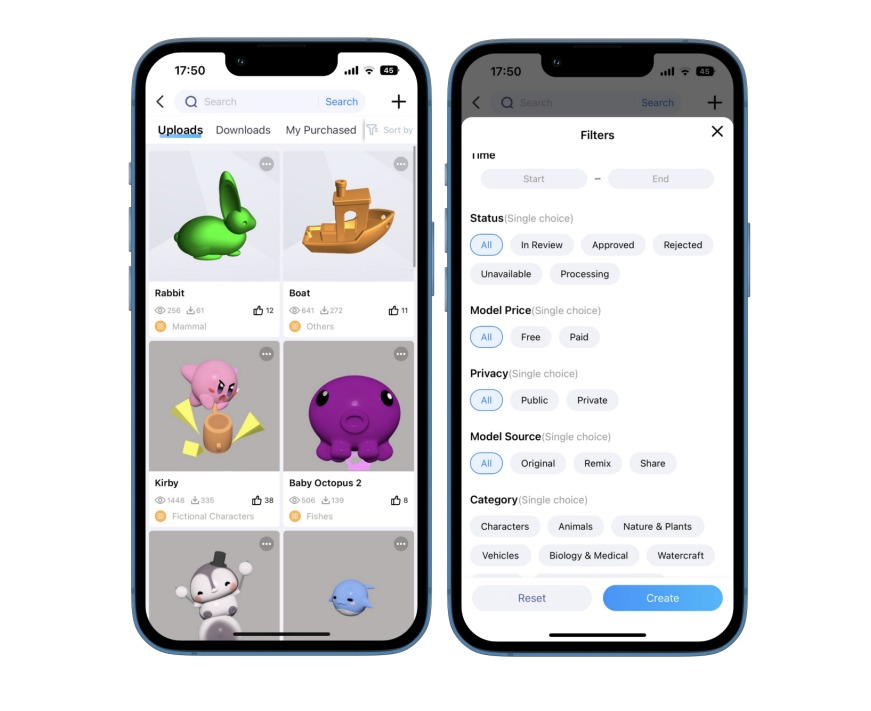 5. Added rewards for writing a review of your prints and supported sending feedback in your print history.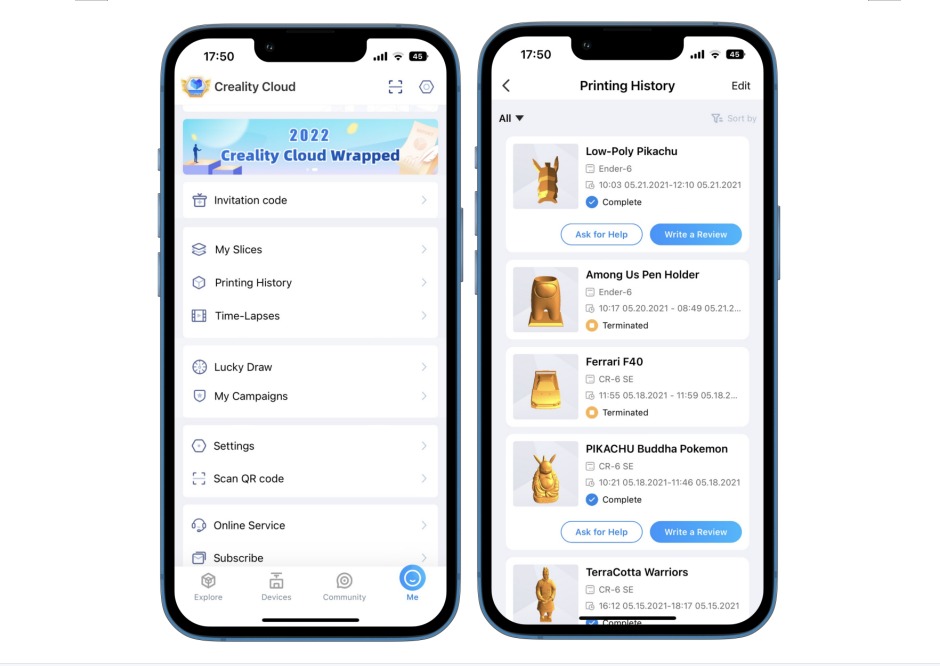 6. Bugs fixed and performance improved.
Download Today
Take a look at the new version that will really revolutionize your print quality. Click on the link in the description below and be sure to download.
Download links
iPhone & iPad: https://tinyurl.com/iOSCreality
Android: https://tinyurl.com/CrealityAndroid
Leave a Comment
We'd like to thank you if you leave a comment below to give us feedback or report any problems or bugs that you've come across blow.
Creality Cloud Team
Other contents of the portfolio