Reward System Improved


Follow
Hello, 3D printing hobbyists,
As Creality Cloud V4.11 was released, we unlocked more beneficial new missions for you to get double rewards, and more items are being added to the Gift Shop. In the past, plenty of users have been inquiring about more approaches to earning Cuvacoins and we have heard voices complaining that the reward is so hard to get, or it takes lots of time. Today we gonna show what easy missions have been added to our gift shop, and it just needs a few simple steps to do in the community.
New Missions:
1. Follow users
2. View a specified content
3. Search for content
4. Leave a comment
5. Check out events
7. Use 3D photoscan
8. Print Maker's Tool model
9. Slice Maker's Tool model
10. Use Maker's Tool
11. Buy 3D models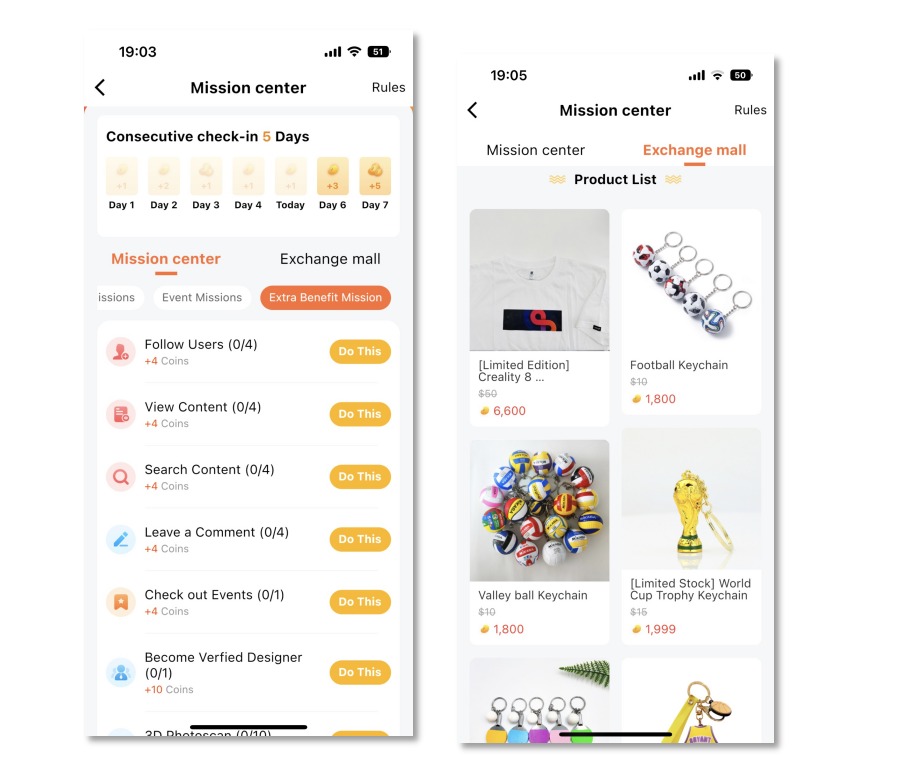 Hurry up. Start your missions and earn more Coins!!
Thank you for every moment spent with us.
By Creality Cloud
Other contents of the portfolio