Creality Cloud New Release V4.13


Follow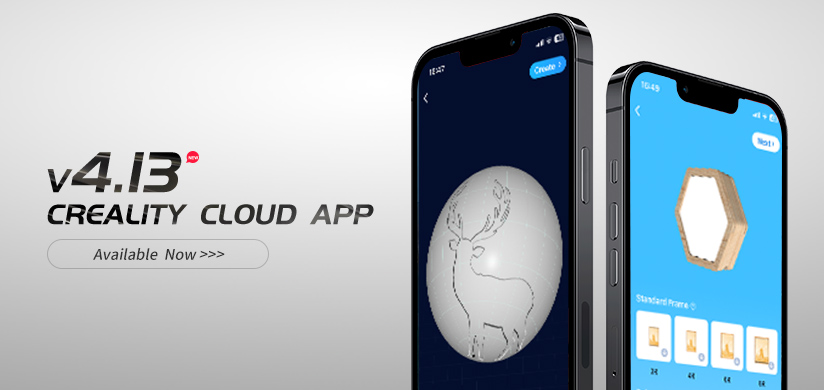 Hello, 3D printing hobbyists,
Another update for your Creality Cloud app is here! In this release, we mainly focused on optimizing the user interface for Makers' Tools, and added more lithophane styles and amazing features to turn your pictures into 3D STL files of planet lamps, flat lithophanes, and cabin box lithophanes. Download today and turn your picture into a 3DLithophane with this tool!
What's new:
1. Added a new look to the UI of Pen Holder Maker. Now you can edit layers through transform.
2. Added different styles to the Planet Lamp Maker when choosing a planet.
3. Added polygon photo frames and photo samples to 3D Lithophane Maker.
4. Bugs fixed and performance improved.
Download Today
Take a look at the new version that will really revolutionize your print quality. Click on the link in the description below and be sure to download it.
Download links
iPhone & iPad: https://tinyurl.com/iOSCreality
Android: https://tinyurl.com/CrealityAndroid
Leave a Comment
We'd like to thank you if you leave a comment below to give us feedback or report any problems or bugs that you've come across blow.
By Creality Cloud
Other contents of the portfolio